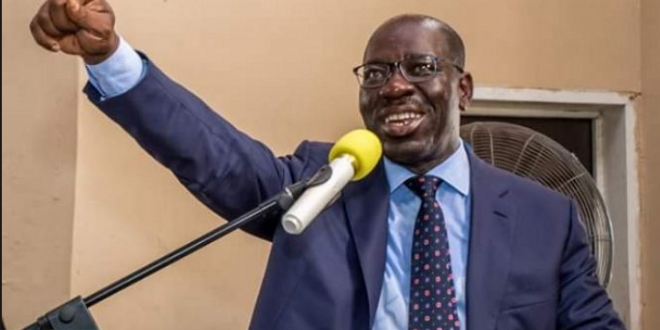 The University of Ibadan (UI) has confirmed that Governor Godwin Obaseki of Edo state is an alumnus of the prestigious institution.
In a statement on Wednesday by its Registrar, Mrs Olubunmi Faluyi, the institution noted that governor Obaseki gained admission to the university in 1976 to study Classics and graduated in 1979 with a Second Class Honours (Lower Division).
The university added that the records of Obaseki's admission and graduation are intact in the archives of the university.
This development is coming after some loyalists of the National Chairman of the All Progressives Congress (APC), Adams Oshiomhole, sued Obaseki over an allegation of certificate forgery.
The plaintiffs alleged that the governor forged his bachelor of arts (B.A.) certificate in classical studies from the University of Ibadan and asked the court to disqualify him from contesting in the upcoming governorship election in the state.
Oshiomhole, while inaugurating the APC screening and appeal committees for members contesting in the party's primary election in the state, had asked for an investigation into the alleged forgery.
But the governor, through his spokesman, Crusoe Osagie, challenged Oshiomhole to go and confirm the authenticity of his certificate at the UI.
He also said the national chairman should tell Nigerians the university he attended.