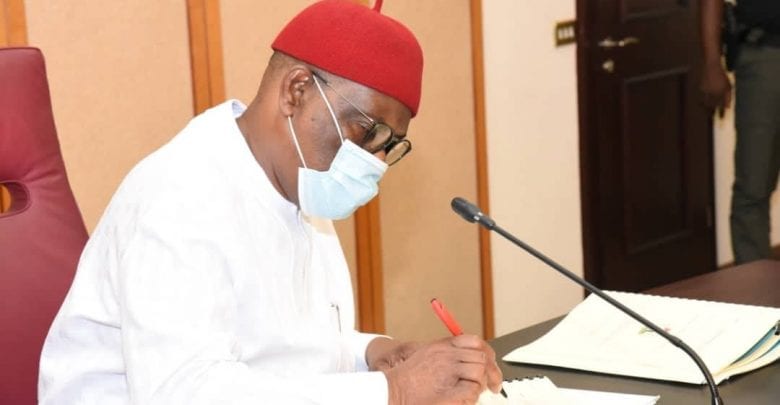 The Governor of Rivers state, Nyesom Wike, was attacked in Rivers state today shortly after delivering a speech.
On Wednesday, Wike was in the Ikwerre Local Government Area of the state where he flagged off the Igwuruta Internal Roads project.
The governor during his speech revealed that he was being threatened by some forces within the PDP.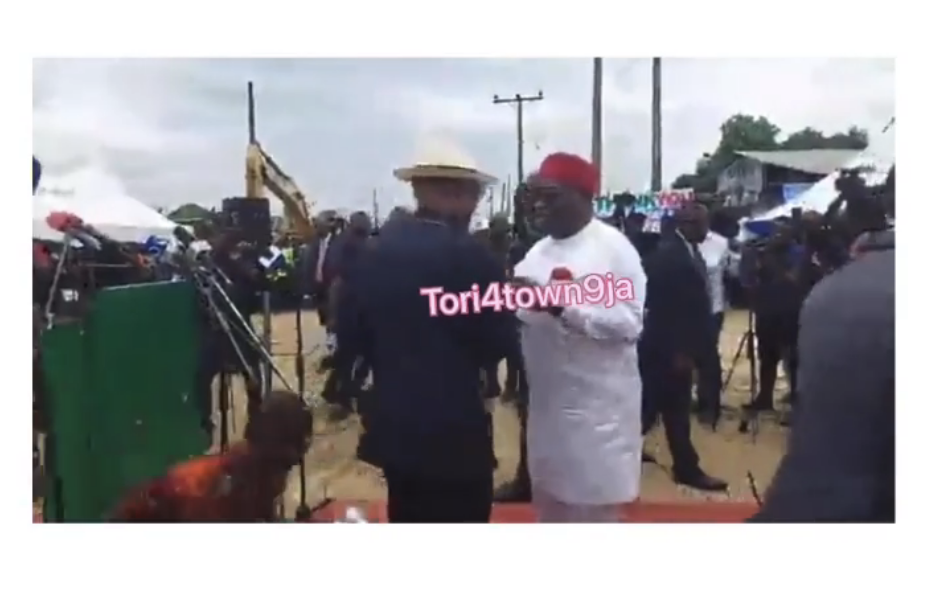 "Time will come when Nigerians will know this types of characters; characters that will say all kinds of things because of power; characters that will be agents to destroy their own people…they should take one-day fasting and pray for their forgiveness because from what I have seen they are almost doomed," the governor said at the event."
"There is no amount of threats that will make me betray my people. I won't do that; what I have said today is what I will say tomorrow. Go and check our history, we are not known for being betrayals at all."
He finished his speech and was proceeding to leave the podium when an unidentified man grabbed the Governor's legs from behind.
A visibly shocked Wike quickly moved away before security operatives grabbed and arrested the man.