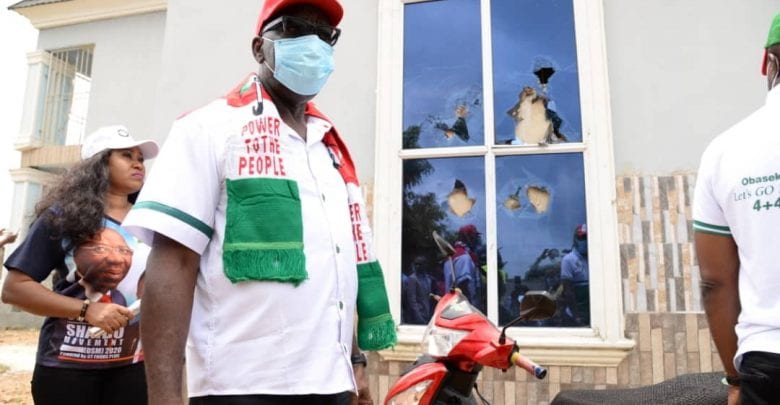 The campaign convoy of Governor Godwin Obaseki of Edo State was attacked in Apana, Ward 10 in Etsako Local Government Area of the State on Thursday.
But it was learned that security operatives foiled the attack.
According to an eyewitness, a combined team of security personnel and Vigilante groups dislodged the political thugs by repelling their sporadic gunshots and chasing them away.
He added that the State Deputy Governor, Comrade Philip Shaibu ran out of his vehicle to chase the thugs alongside his security detail.
The eyewitness said that a female police officer was injured during the attack, while a crowd of PDP supporters including women and youths were unmoved in spite of the attack.
It would be recalled that the PDP campaign Council had suspended its Ward-to-Ward rally earlier scheduled for 10th and 11th of August 2020 due to security reports of a planned attacked on the Governor and PDP campaign team.
More to come……