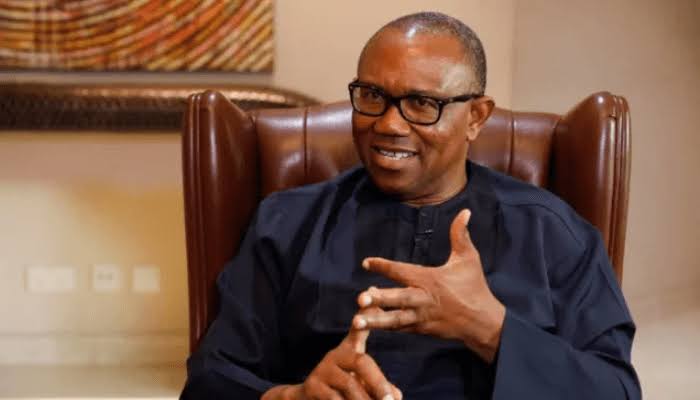 Peter Obi, the presidential candidate of the Labour Party in the 2023 election, has said he is totally against military intervention as a process of leadership emergence.

Obi made the statement on Monday while speaking on Arise TV's 'The Morning Show'.

"I cannot go to war with Niger Republic because you cannot go to war with another country when you have war in your country," Obi said. "The only war Nigeria needs is war on insecurity and war on Economy. I would do anything within my powers to fight that war."

The former Anambra State Governor also commented on what approach he would have taken differently in resolving the looming strike by the Nigeria Labour Congress and Trade Union Congress.

"Fuel subsidy is organised crime. I said it repeatedly that it should be removed," Obi said. "For me, the approach would have been, is to remove the corruption and criminal side of it and remove the excess demand."

"By doing this, you would have reduced it by 50 per cent. The remaining 50 per cent is what we would have been able to, after consultation with various stakeholders in order to find a way in an organised manner, remove and show the proceed of the gains of the removal to be invested in critical development areas."

Obi's comments come at a time when there is growing tension between Niger and Nigeria following the coup d'etat in Niger in July. The ECOWAS Heads of State had vowed to use force to dislodge the junta in Niger if it remains recalcitrant.