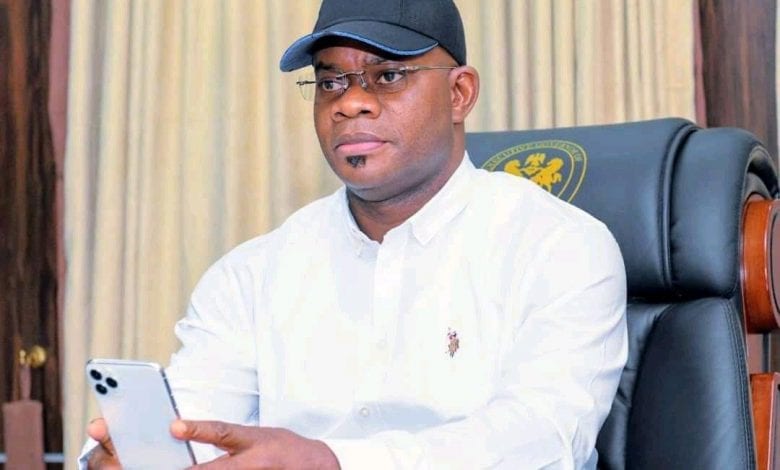 The Governor of Kogi state, Yahaya Bello has volunteered to lead #EndSARS protesters, pledging to participate and march alongside them.
Bello, in a televised broadcast, stated that he was willing to represent the group and help negotiate with the federal government on its demands.
The Governor's comments are coming amidst calls for the protesters to have a leadership or some form of representation.
Speaking on AIT, he said; "I Volunteer to be the leader that will push down all of their demands and make sure it is met."
Mr Bello disclosed that he will be matching with youths from Kogi State to Abuja to meet with president on the 24th of Oct. He called on other governors to work hard and ensure that law and order in maintained in their respective states.