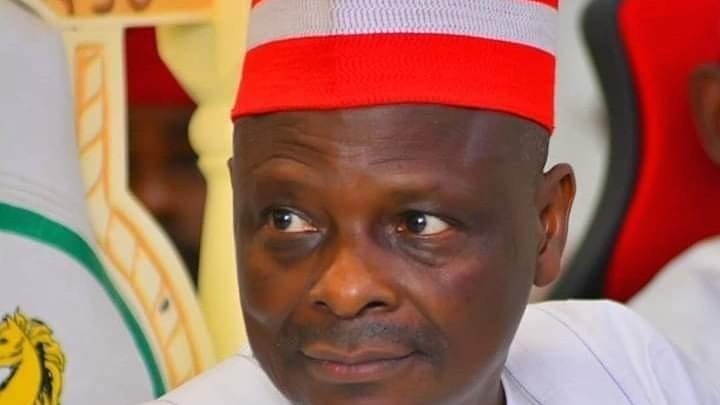 Former Governor of Kano State, Senator Rabiu Kwankwaso has written a letter to President Muhammadu Buhari over the recent spate of deaths in the state.
Kwankwaso, in a letter seen by POLITICS NIGERIA, dated 26th of April 2020, titled "COVID-19 and the rising incidences of mysterious deaths in Kano state: a call on the federal government for urgent action to save lives" stated that he felt moved to inform the president on the development.
Kwankwaso expressed concern over the occurrence adding that tens of millions of lives in Kano were at stake. He added that many more senior citizens may lose their lives as a result of the deadly virus.
"Hundreds of funerals have been recorded in all the cemeteries of the eight metropolitan local governments alone. Looking at the pattern elsewhere in the world where senior citizens with preexisting conditions were the main fatalities of the novel coronavirus, we are concerned that the inability to conduct tests in the state to determine the status of these senior citizens might be responsible for their death."
"We are even more concerned that if sincere and efficient machinery is not urgently put in place to understand and militate against this, more lives of innocent senior citizens will be lost," he wrote.
The senator also listed 8 possible steps the President has to take in order to put the situation under control urgently.
1. "The situation in the state should not be seen by Mr President as a state government matter that should be left to the state. The lives of tens of millions of Nigerians living in Kano state is at stake, as such the central government should be seen to be actively involved in caring for, and saving their lives. There is need for empathy; "
2. "The federal government should take over the responsibility of rapid response on coronavirus in the state;"
3. "The State Government should be made to constitute a proper State Taskforce on COVID-19 with members selected base on their professionalism and competence;"
4. "At least five additional test centres should be established with 10 other sample collection centres across the State;"
5. "The Taskforce should designate trained medical personnel in all cemeteries across the state that will collect records of all deaths. While another team of medical personnel follow up with inquiry of the cause of death. Furthermore, those that attended to the sick and those that prepared the dead body for burial should also be identified, isolated and contact traced for testing;"
6. "Since it is undeniable that there is a spike in the number of death and it is probable that these deaths are either as a result of COVID-19 or some other illness, the State Government and citizens should treat and consider all deaths as if it is caused by the virus; therefore all protocols as advised by medical experts be observed whenever death occurs;"
7. "An independent Federal Government team of experts should be mandated to investigate the rise in cases of death in the elderly population across the State;"
8. "Palliatives should be generous and general. The virus does not belong to any political party just as hunger and poverty are not partisan."