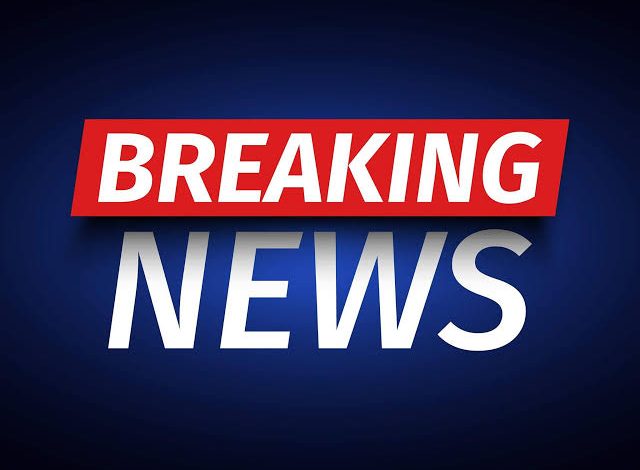 A governorship aspirant in Lagos State, Alhaji Abdul Azeez Olajide Adediran, popularly called Jandor, on Saturday decamped from the All Progressives Congress (APC) to the Peoples Democratic Party (PDP).
Jandor is the convener of the Lagos4Lagos movement, a group he created for his political ambition in Lagos State APC.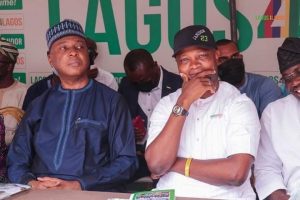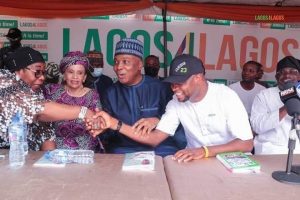 The media entrepreneur was pictured with 2023 presidential hopeful, Bukola Saraki at a political event. He wrote on his known Facebook page: It's official…it's time to return Power back to the people. We have moved…it's time."
POLITICS NIGERIA reports that in the past few days, Jandor has met with some PDP stalwarts, including Raymond Dokpesi.
The division in Lagos APC took a new turn when several 'aggrieved' groups within the party conducted parallel congresses during the ruling party's ward, local government and state congresses in October.
Jandor had said he is challenging the status quo in Lagos because he has the desire to emancipate the state.
"You know some of us do not believe in stereotype or status quo. We want to look at what is in that left that people are turning from, and if you are determined about something it is enough to achieve a whole lot. If you look at what is happening in Lagos, it is unfortunate that everybody just feels comfortable. When I say everybody; I mean including the poor and the rich. The one you can call their friends and enemies," he had told BusinessDay in August.