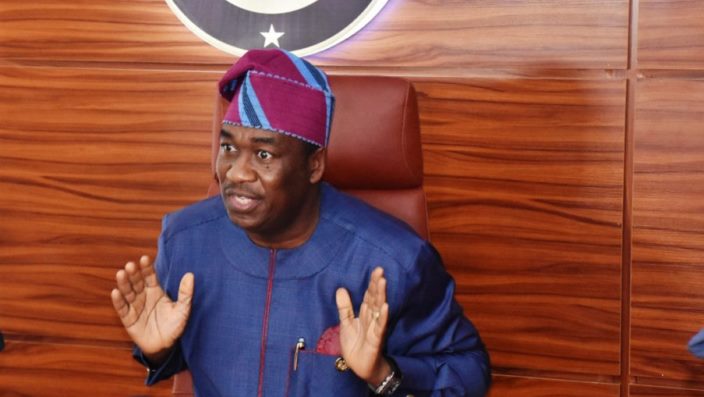 Lagos State Deputy Governor, Obafemi Hamzat, has opened up on the alleged allocation and release of N2 billion for rechargeable fans, lights and fridge for his office.
In a memo to the director general of the procurement agency on Monday, Hamzat said he only got N2 million for the project.
Hamzat further claimed that his wife got N2.5 million each for her monthly outreach to indigents and empowerment programme as against the N30 million captured by the agency.
In a memo signed by the director, finance and account, Tola Ekemode on behalf the permanent secretary in the office of the deputy governor, Hamzat said the report by the agency was untrue, mischievous, fake and unfounded.
"It is important to state that truly, the office did get approval and awarded the provision of supply items (rechargeable fans, rechargeable lights and fridges) for the sum of =N=2,017,840 (Two Million, Seventeen Thousand, Eight Hundred and Forty Naira) as against the =N=2,017,840,000 (Two Billion, Seventeen Million, Eight Hundred and Forty Thousand Naira as reported by Doherty in his purported letter," the memo read.
"In addition, the report that the office through the Wife of the Deputy Governor spent =N=30,000,000 monthly for outreach to indigents is inaccurate as the amount stated covered the whole year. It is =N=2,500,000 per month. Same for the Empowerment programme by the Wife of the Deputy Governor which also =N=2,500,000 per month as against =N=30,000,000 monthly reported."
Hamzat urged the agency to take prompt action in addressing the issue by giving the general public a true account of what was approved.
"The Office of the Deputy Governor wishes to state in unequivocal terms, for your immediate action and the attention of millions of readers that the report is untrue, mischievous, fake and unfounded.
"We are compelled to write this letter due to the inaccuracies it conveyed; as the story was completely different and not a true reflection of what we have in our records. Also, we would not allow some individual(s) and journalists with mischievous inclination to bring the personality and name of the Deputy Governor, his wife and the office to disrepute," he said.