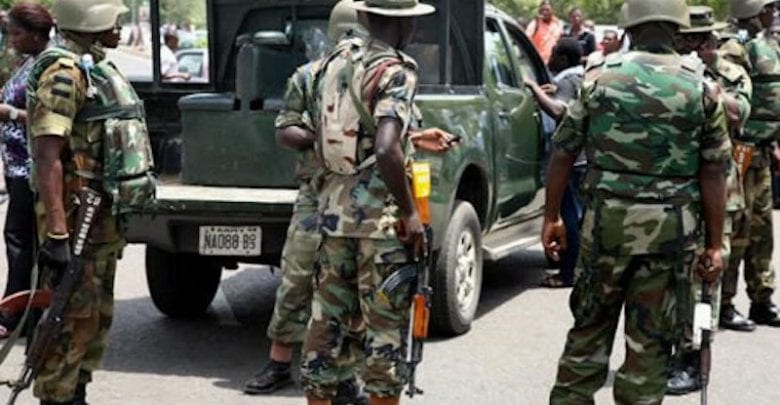 The Nigerian Military has revealed that the Governor of Lagos state, Babajide Sanwoolu invited its officers to intervene in the #EndSARS crisis that broke out in the state last week.
In a statement on Tuesday in Lagos, disclosed that its personnel were at the protest on the night of the attack, but only at the instance of Governor Babajide Sanwoolu but maintained that they did not carry out any shooting.
"At no time did soldiers of the Nigerian Army open fire on any civilian,"
"From the onset of the ENDSARS protest, there was no time for personnel of 81 Division Nigerian Army Lagos were involved."
"However, the decision to call in the military was taken by the Lagos State Government (LASG) after a 24-hour curfew was imposed," the statement signed by Acting Director Army Public Relations (ADPR), Major Osoba Olaniyi read.
Chief of Army Staff Tukur Buratai has been facing serious pressure over the issue with many calling on him to speak on the circumstances that surrounded the dastard incident.
The Army initially claimed on October 20 that its personnel were not anywhere near the scene of the massacre at Lekki Toll Plaza, despite widespread evidence to the contrary. On Monday evening, Mr. Sanwo-Olu said on CNN that the military should be held accountable for the massacre.