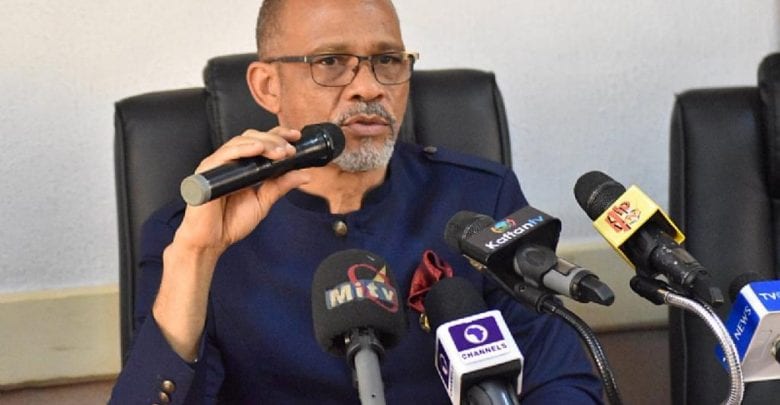 The Lagos state government has announced the death of another COVID-19 patient in the state.
Akin Abayomi, Commissioner for Health, made the announcement via Twitter on Saturday morning.
Abayomi said the COVID-19 patient died in a private facility.
With the announcement, four COVID-19 deaths have been recorded in Lagos and eight across the country.
He wrote: "#COVID19Lagos Update: Lagos confirms 8 new cases of #COVID19 infection on April 10, 2020. This brings the total number of confirmed cases in Lagos State to 166. 3 of the confirmed cases have been transferred to Ogun State which is their place of residence.
"However, additional 7 #COVID19 patients who have fully recovered have been discharged after testing negative twice.  Right pointing backhand indexTotal number of #COVID19 patients discharged in Lagos State is now 46.
"We are however saddened by the death of another patient from #COVID19 related complications in a private hospital in Lagos. Please keep obeying #SocialDistanacing rules to #StaySafe #ForAGreaterLagos."
#COVID19Lagos Update
👉Lagos confirms 8 new cases of #COVID19 infection on April 10, 2020.
👉This brings the total number of confirmed cases in Lagos State to 166.
👉3 of the confirmed cases have been transferred to Ogun State which is their place of residence. pic.twitter.com/hHEzENbx4z

— Prof. Akin Abayomi (@ProfAkinAbayomi) April 11, 2020
👉However, additional 7 #COVID19 patients who have fully recovered have been discharged after testing negative twice.
👉Total number of #COVID19 patients discharged in Lagos State is now 46.

— Prof. Akin Abayomi (@ProfAkinAbayomi) April 11, 2020
We are however saddened by the death of another patient from #COVID19 related complications in a private hospital in Lagos.
Please keep obeying #SocialDistanacing rules to #StaySafe #ForAGreaterLagos

— Prof. Akin Abayomi (@ProfAkinAbayomi) April 11, 2020