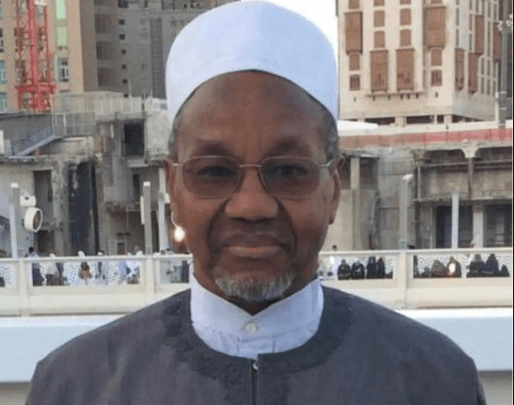 President Muhammadu Buhari's close relative, Mamman Daura is currently in Quarantine in the United Kingdom.
POLITICS NIGERIA gathered that he was flown out of the country last week over health concerns but a new video shared on twitter by the Personal assistant to the President on New Media, Bashir Ahmad, shows a physically well Daura as he walks around a living room, speaking in Hausa into a mobile phone.
He was speaking with President Buhari assuring him that he was in Good health.
A translation of Daura's end of his telephone conversation in the video attached to the tweet read as follows: "The Governor came the day before I left. He came on condolence visit in respect of Samaila Isa (Funtua). Yes, the day before. Yes, it's true. Amin."
It was widely reported last Wednesday that the 79-year-old was hurriedly flown abroad to receive medical attention for symptoms resembling COVID-19.
Ahmad later tweeted: "No iota of truth in the earlier story that Mallam Mamman Daura was flown to London for an emergency medical attention. He is hale and hearty. Nigerians should disregard that story."
Daura's son also debunked the report, stating; "Our father, contrary to all the noise out there, was not rushed out as an emergency. He was not packaged as a health emergency as being insinuated by some fake news peddlers,".