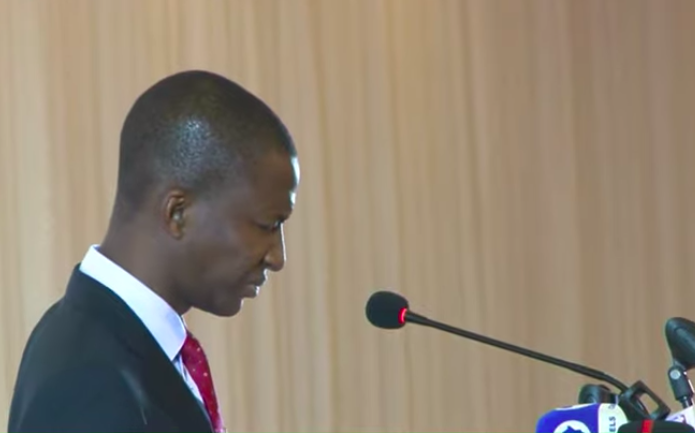 POLITICS NIGERIA has gotten footage of the moment when EFCC chairman, Abdulrasheed Bawa slump into a chair after abruptly ending his speech in Aso-rock on Thursday.
Bawa was delivering a speech at an event by the NIMC when he suddenly stopped, his face grimaced in pain before stepping off the podium towards his chair.
He immediately slumped into the chair as other attendees rushed to help him.
Photos and video below;