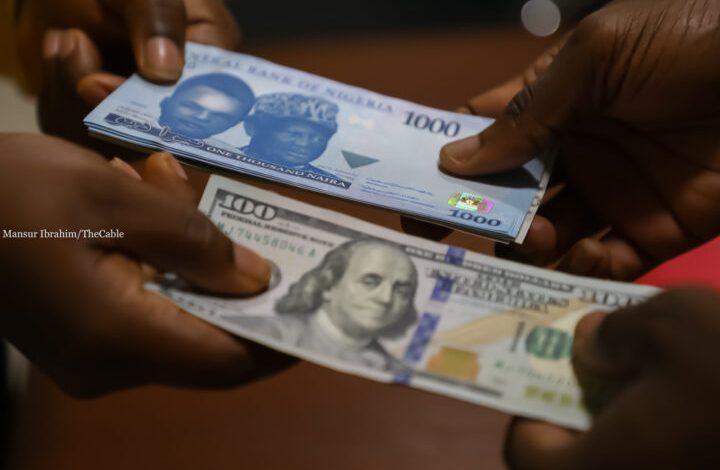 The naira fell to an all-time low of N950 to a single dollar at the parallel market on Thursday afternoon.
The figure represents N53 or 5.9 per cent depreciation compared to the N897 it traded earlier this week.
The Cable reports that Bureau De Change operators in Lagos said there is high demand for foreign currency in the street market.
The street traders, popularly known as 'abokis' put the buying price of the dollar at N935 and the selling price at N950, leaving a profit margin of N15.
Meanwhile, currency traders in the Agbara area of Ogun state said they buy the local currency at N920/$ and sell it for N940 per dollar.