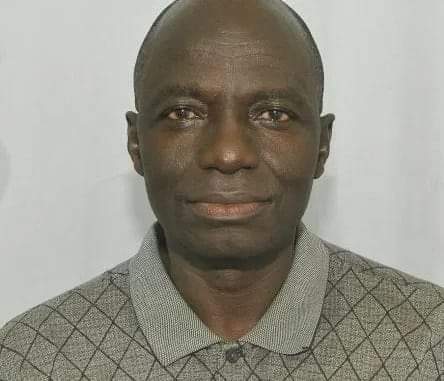 Abdallah El-Kurebe, the editor of an online newspaper, Newsdairyonline, has recovered from the Coronavirus (COVID-19) infection.
Last week, El-Kurebe announced his positive status to the deadly virus following his contact with a colleague who recently contracted COVID-19.
The journalist, who is now late, died at a Sokoto Hospital, two days after he was admitted, POLITICS NIGERIA reports.
El-Kurebe, who spent over a week at the State COVID-19 Isolation Centre was confirmed to have tested positive after he voluntarily drove himself to the Centre.
Meanwhile, on Tuesday afternoon, El-Kurebe announced that he is now in good condition and has been discharged.
"Glory be to Allah, the Lord of the Worlds. Today, Tuesday 12th May, I was discharged from the Isolation centre, having tested negative for COVID-19," he wrote on his Facebook page.
El-Kurebe said he was overwhelmed by my teeming friends, colleagues across the globe, well-wishers, admirers, and family members' show of love, concern and care.
He said, "Many called, most like paracetamol (three times a day); many others sent in messages, most offered to visit me at the Centre if not for the deterring protocol. For all those, I remain grateful."
He stated that the support he got further strengthened his faith and knowledge that he is loved.
"For those who felt it was a wrong decision that I took, and by calling me to say so, I thank you for giving me an optional thought to enable me to make a comparison.
"More convinced that God gives and takes life when He deems fit, my motivation to submit myself for a test, was to make sure I didn't infect other people, notably my immediate family, my colleagues and the wider people in the society, with who I come into contact in the cause of my duty as a journalist," he added.
He promised to release the daily diary of events in the isolation centre for his audience to read in no distant time.
"Soon, a chronicle of a daily diary of event in the isolation centre will be realised and people will read through my journey from "In" to "Out" of the ever-fearing abode of those who contract the dreaded disease, " he said.