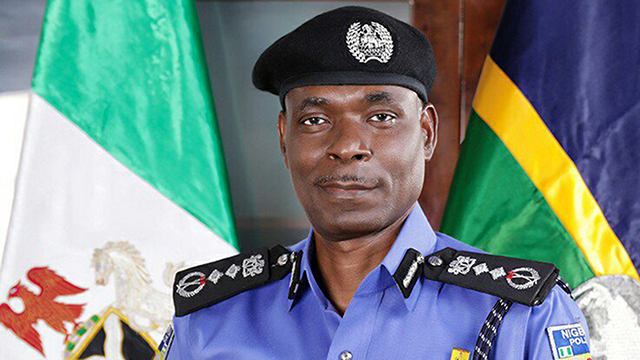 The official website of the Nigeria Police Force has been restored two weeks after a group of Internet activists compromised it in solidarity with the #EndSARS protest.
POLITICS NIGERIA had reported the inability of the Nigeria Police to fix the security issue a week after the attack despite spending N205M on I.T in the last two years.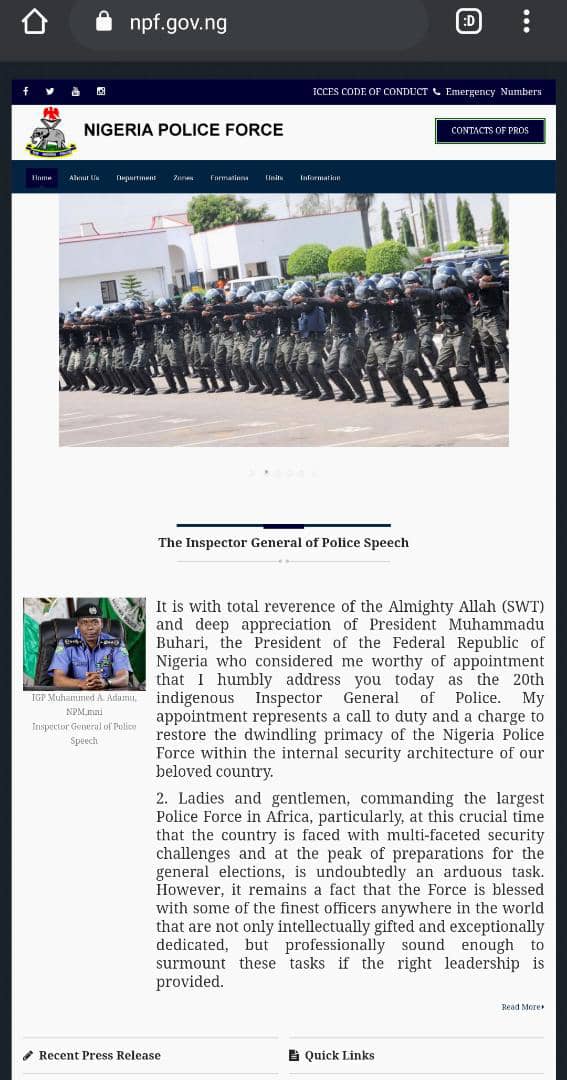 Asides being a major channel for dissemination of press releases and updates on its activities, the website is the data warehouse of the force, containing bank details, bio-data information and other sensitive data of Police operatives across the country.
The group codenamed 'Anonymous' shut down the police website and released sensitive data of some police officers under the notorious Special Anti Robbery Squad (SARS) on October 14.
"This Account has been suspended. Contact your hosting provider for more information," the website displayed when POLITICS NIGERIA checked at about 4:30 am on October 24.
Meanwhile, at 3:00pm on October 31, the website and its contents have been restored.
Recall that an I.T expert and computer engineer, Olalekan Ajisafe, who spoke with our reporter said ecovering a website from hackers takes a remarkable amount of time.
"The original website owner needs to make a case and provide substantial evidence before the hosting platform can start taking actions to recover it, the I.T expert explained.