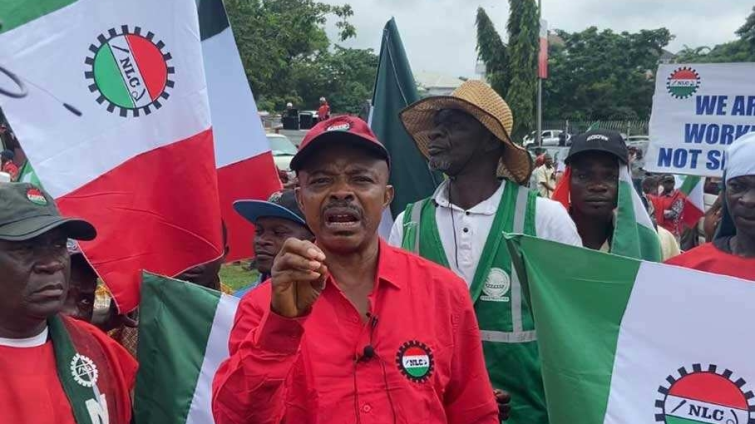 The Nigeria Labour Congress (NLC) is set to meet today to deliberate on its scheduled strike, which is supposed to commence on Wednesday.

POLITICS NIGERIA reports that the meeting was announced in a memo made public by Comrade Emmanuel Ugboaja, the NLC General Secretary. Members from outside Abuja are invited to join the meeting virtually.

The memo reads:

Dear Comrades,

NOTICE OF EMERGENCY NATIONAL EXECUTIVE COUNCIL (NEC) VIRTUAL MEETING

I bring you fraternal greetings from the Congress headquarters.

You are invited to the Emergency National Executive Council (NEC) virtual meeting of the Nigeria Labour Congress scheduled as follows:

Date:
Monday, 2nd October 2023
Time: 11:00 am
Link: https://us02web.zoom.us/i/870874516167pwd=b2xOek9pZUxzOzRIZCtGZngybidzZz02
Meeting ID: 87087451616
Passcode: 962494

Your attendance will be of utmost importance.

The NLC is scheduled to strike over the federal government's removal of fuel subsidy, which has led to a sharp increase in the price of petrol and other essential goods and services.

The government has offered a provisional wage award of N35,000 for all treasury-paid workers for six months, as well as a commitment to fast-track the provision of Compressed Natural Gas (CNG) buses to ease public transportation.

However, the NLC has said that these measures are not enough to cushion the effects of fuel subsidy removal on workers and the general public.

The outcome of the NLC's meeting will determine whether or not the strike will go as planned.