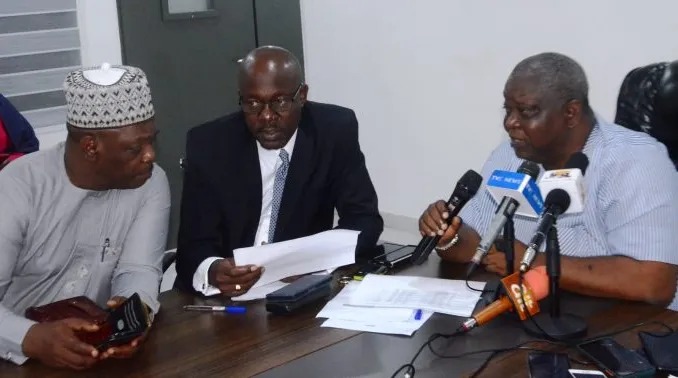 The Nigerian Railway Corporation (NRC) has taken swift action following a viral video that exposed a group of Railway Staff engaged in negotiations with passengers on the Lagos-Ibadan Train Service (LITS), seemingly allowing them to board without official tickets.
The incident ignited public outrage and raised serious concerns about the integrity of railway services in the country after a passenger uploaded the video on social media.
In an official statement, the NRC vehemently condemned its staff's actions, which it described as a "flagrant disobedience to laid down rules" and a betrayal of trust.
As a direct response to the misconduct, the corporation has immediately suspended the identified staff members involved in the scandal.
According to a statement from Yajub Mahmood, a spokesman for NRC, their suspensions will remain in effect pending a comprehensive investigation conducted by a specially appointed management committee.
The NRC made it abundantly clear that such actions will not be tolerated, and it intends to pursue disciplinary proceedings under existing regulations, including relevant sections of the NRC General Rules and Public Service Rules.
Furthermore, the NRC urged passengers travelling on the LITS and other railway routes to insist on obtaining official boarding tickets after making payments at designated stations or booking through authorized online channels.
The corporation also revealed plans to deploy an electronic ticketing system, set to be available on both the Lagos-Ibadan train service and the Warri-Itakpe Train Service, by the end of October 2023.