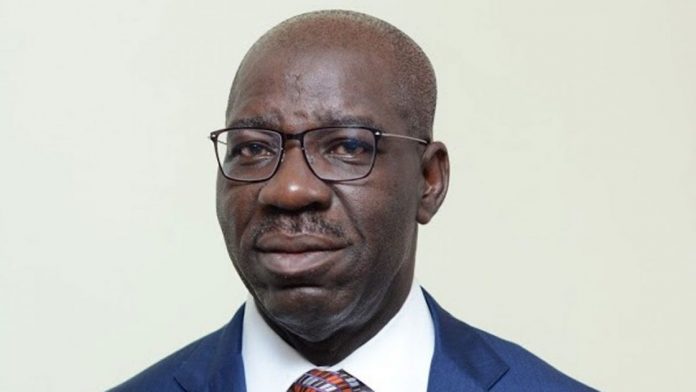 Governor Godwin Obaseki has outlawed all #EndSARS activities in Edo state following an attack on a prison by thugs on Monday afternoon. Obaseki declared a total curfew against movement in the state which will effectively put an end to the protests.
Unrest broke out in Benin city after Thugs deployed against #EndSARS protesters wreaked havoc in the city by taking over a police station and releasing prisoners from a detention facility.
Obaseki in a statement released shortly after the incident, announced a 24 hour curfew in the state, calling on parents to "reign in their wards to prevent further breakdown of law and order".
"The responsibility of government is to protect lives and property and maintain law and order, therefore, anyone found outside in violation of the curfew would be dealt with according to the law," Obaseki disclosed. #EndSARS campaigners have however raised suspicions of 'foul play', accusing the governor of sponsoring the thugs to lay a convenient grounds for a curfew. The governor has also denied the allegations.