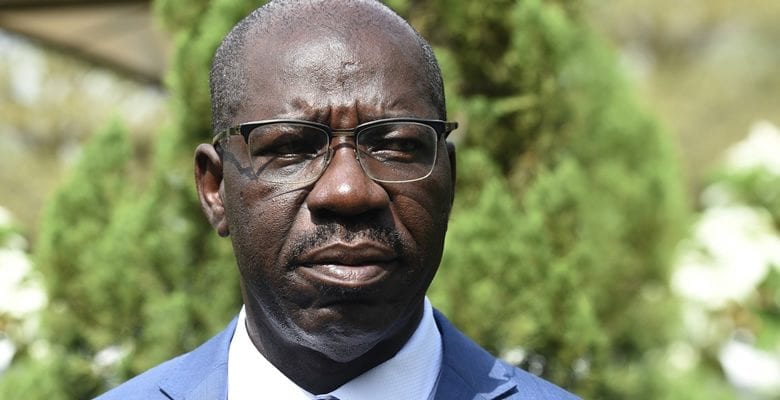 Salisu Ekpe Young, a senior special assistant to Edo state governor, Godwin Obaseki has resigned from his position following his principal's defection to the Peoples Democratic Party, PDP.
Ekpe young was Obaseki's SSA on entertainment. In his resignation letter, seen by POLITICS NIGERIA, he clearly stated that he could not defect to the PDP with his principal.
Read a transcript of the letter below;
The Executive Governor
Edo State.
Sir,
                                                                       RESIGNATION LETTER
I wish to formally tender my resignation letter as Senior Special Assistant to the Governor of Edo State, His Excellency Godwin Obaseki.
My reason is due to the recent defection of His Excellency, Godwin Obaseki, the Governor of Edo State and his Deputy Rt. Hon. Philip Shaibu, to the Peoples Democratic Party (PDP).
I am from North Ibie, Etsako East Local Government and because of the developmental strides recorded by the APC Government in my area, especially during the era of His Excellency Comrade Adams Aliyu Oshiomhole as Governor. With this, my conscience would not be at peace for me to defect to the PDP.
I wish to sincerely appreciate His Excellency, Rt. Hon. Philip Shaibu for the opportunity given to me to serve the State. Thank you, sir, and please be assured of my regards of the highest esteem.
Yours Sincerely,
Fulani Yakubu Ekpe Young