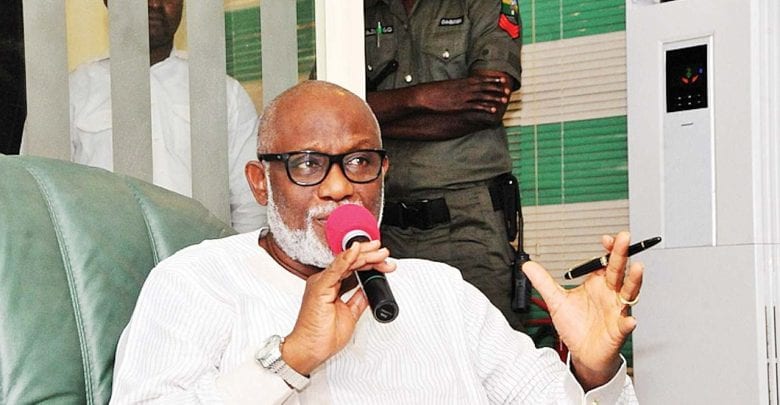 The Independent National Electoral Commission, INEC has warned the All Progressives Congress, APC that they may not have a Gubernatorial candidate in the upcoming state elections.
According to a reliable source at the party's headquarters, there may be no candidate for the Ondo governorship election scheduled for October 10, 2020.
This is due to the fact that a letter written by the party, with Ref. Ref. No. APC/NHDQ/INEC/19/020/013, notifying INEC of its primary elections in the state scheduled for July 20, 2020, only had the signature of the Acting National Secretary of the Party, Waziri Bulama.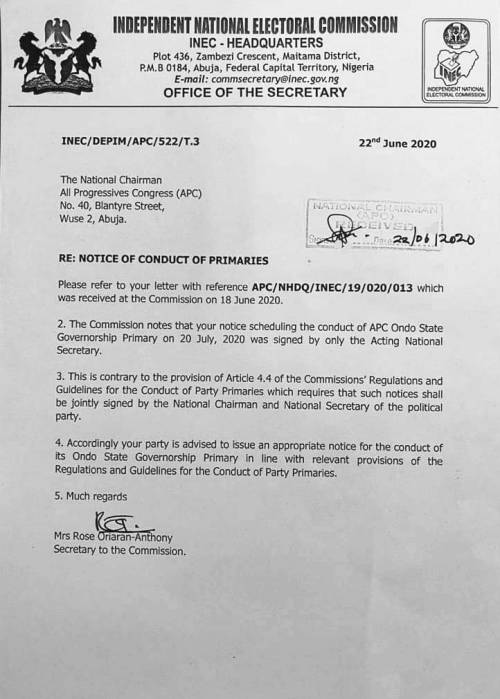 In response to the party, INEC explained that the letter violates the provision of Article 4.4 of the commission's regulations and guidelines for the conduct of party primaries, which requires that such notices must be jointly signed by the National Chairman and National Secretary of a political party.
State Governor Rotimi Akeredolu faces disqualification from the governorship election as the APC crisis may prevent the submission of names of contestants for the party's primary.