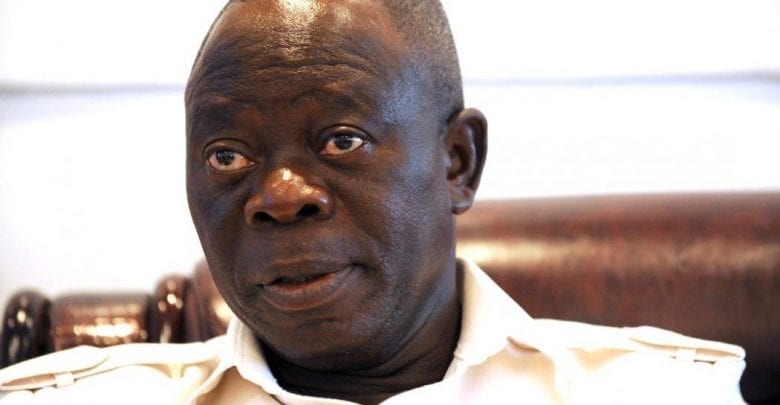 The former national chairman of the All Progressives Congress, APC, Adams Oshiomhole has finally reacted to reports that he may be returning as national chairman of the party.
It will be recalled that Oshiomhole was removed last month after a dispute with his successor and Edo state governor, Godwin Obaseki. Speaking to state house correspondents after meeting with President Muhammadu Buhari on Monday, Oshiomhole revealed that there were no such plans.
POLITICS NIGERIA earlier reported that the Director-General of the Progressives Congress Forum (PGF) Salihu Lukman, alleged that Oshiomhole was scheming to return as national chairman of the party.
Speaking on Lukman's statement, the Edo politician said;
"You want me to engage in a fight with a pig? If you engage in a fight with a pig, the pig already is stained by its nature and you will wear your white garment, and in my own case, khaki to go and wrestle with a pig? I will not."
"You see, what I want the media to interrogate, how does winning Edo…when I was removed as national chairman, Edo was APC…So do I have to win Edo to become the chairman? Do I look so unemployed? I'm 68. So, what they don't understand is that it is not the office of chairman that made me who I am."
"So, it takes an empty brain to suggest that Oshiomhole wants to stage a comeback to become the national chairman. For what? To go and do a resit?"
"So, my attitude is not to reply the noise and it is coming from somebody who says he is an employee and appointee of Progressives Governors Forum."
He said that his visit to the President was to express appreciation for his leadership and reassure him of his absolute loyalty.