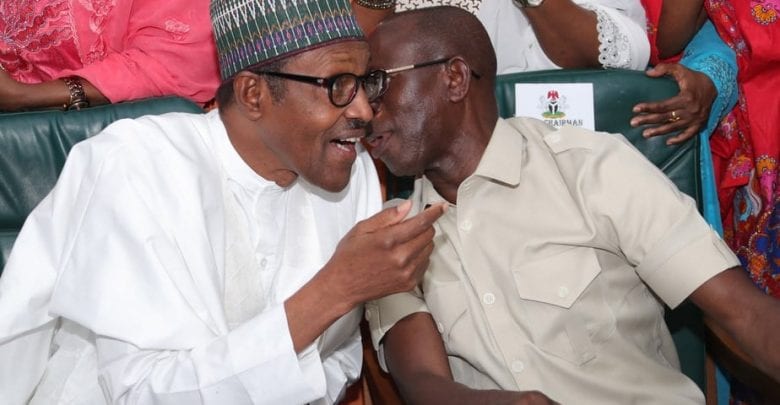 The suspended chairman of the All Progressives Congress, APC, Adams Oshiomhole has withdrawn his case against the party at the Supreme Court following the dissolution of its National working committee, NWC.
Oshiomhole, while addressing newsmen on Saturday, stated that he has accepted the position of the National Executive Committee, NEC and the president, Muhammadu Buhari who proposed the dissolution of the NWC. Its common knowledge that Oshiomhole wielded considerable influence over the Committee.
The Edo state politician was embroiled in a heavy crisis within the party following the defection of Edo state governor, Godwin Obaseki to the Peoples Democratic Party, PDP.
"The APC under my chairmanship has done its best and the results are there. Of course, we have now been dissolved and I have accepted that dissolution in good faith," he said.
"I'm not going into the question of legality or illegality. The bottom line is that the president who invited me to lead the party and who mobilised all the support for my emergence as chairman also presided over the meeting where the NWC has now been dissolved."
"Mr President graciously invited me to run for the office of chairmanship of the party in 2018 precisely about two years ago. The president told me then that if we do not reform the APC, we can as well forget about the party," he said.
He also announced that he has withdrawn his case at the Supreme Court.