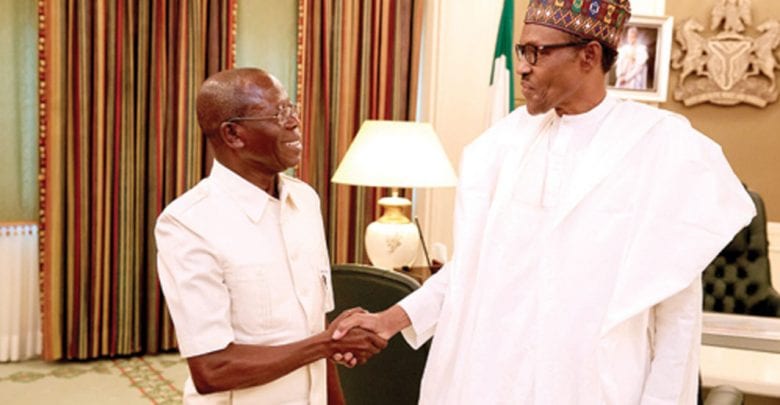 A Federal High Court in Abuja on Thursday dismissed a suit filed against the immediate past Chairman of the All Progressives Congress (APC) and former governor of Edo State, Adams Aliyu Oshiomhole.
The case was filed by one Comrade Mustapha Salihu. On March 4th, 2020, a court granted an interim order suspending Oshiomhole from further acting as the APC's national chairman. It will be recalled that it was upon this order that the Court of Appeal, in Abuja in a judgment on June 16, 2020, upheld Oshiomhole's suspension.
This led to a severe crisis within the party. However, on Thursday, Salihu's lawyer, Oluwola Afolabi moved a motion to withdraw the case.  The lawyer disclosed that the move was based on a directive by leaders of the APC that all court cases be discontinued in the interest of peace.
POLITICS NIGERIA gathered that Oshiomole's lawyer did not oppose the motion. Presiding Judge, Justice Danlami Senchi dismissed the suit and ordered parties to bear their respective costs.