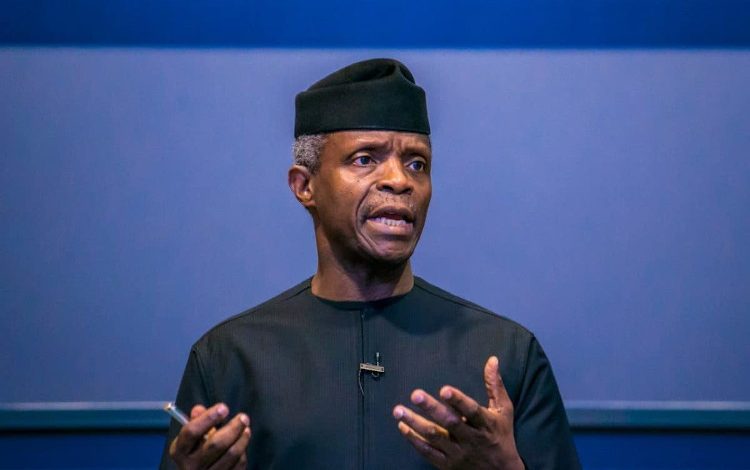 Vice-President Yemi Osinbajo has not shelved his presidential ambition for 2023, a statement by his support group, the Progressive Consolidation Group, PCG has revealed.
The statement signed by the chairman of the group, Aliyu Kurfi, disclosed that although the Vice President is yet to officially confirm his intentions to contest, the report that he has dropped his ambition was false.
"Our dear Vice President, Professor Yemi Osinbajo, SAN remains loyal to his boss, President Buhari, he much focused on the job and he has never been known for desperate politicking," he said.
"Specifically, it must be stated that an outrageous lie that the VP attended any meeting to renounce 2023 presidential ambition or bow to any politician for same, remains an absolute falsehood; how can he renounce what he is even yet to accept or declare?"
The group further insisted that the Vice President's withdrawal claim was an illusion of certain elements that lack base, hence, Nigerians should ignore the rumour.
"Every well-informed Nigerian knows that PCG is the very first 2023 support group to be formally recognised by our progressive party, APC and we have never sought to prevent or discourage others from following in our footsteps because VP Osinbajo will not subscribe to dirty political games that some typically desperate politicians play," he added.