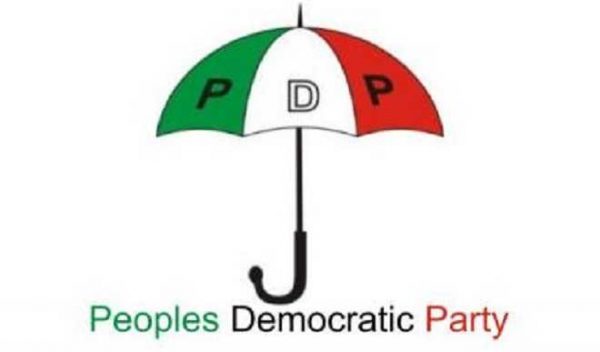 The newly appointed acting chairman of the Peoples Democratic Party (PDP) in Osun State, Sunday Akanfe Atidade, has resumed office on Monday.
POLITICS NIGERIA reported how the former chairman, Soji Adagunodo, was suspended last by the National Working Committee of the party over alleged anti-party activities.
In his address on Monday, Mr Akanfe said his tenure would put an end to the reign of the All Progressives Congress (APC) in Osun.
He said: "I will work with various organs of the party including essential Directorates to plant the seed, water and nurture our message of the task, the "Operation Rescue Osun State.
"The mantle of administrative leadership of the party may have fallen on me, but working as a team has become more expedient to meet the yearnings of the good people of Osun state. I enjoin our leaders to be ready to lead with unflinching mind of service. As the main opposition party in the state, it is good to lead the teeming army of our people to the battle ahead, but our common goal will be more enhanced when we are ready to serve as leaders.
"To the ruling party in the state, I want to say that the die is cast. The moment of truth is here. Your dubious and unprofitable stranglehold on the state is enough. The good people of Osun State have watched you struggled with various forms of lies and fraud in the past ten years. We have seen your best of indebtedness. We have seen your best of dancing on a spot. Your time is up."