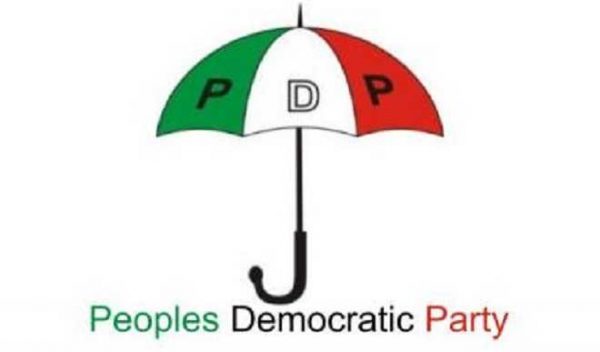 The Peoples Democratic Party (PDP) in Kaduna State has announced the suspension of more party chieftains over anti-party activities.
This is coming after the state Publicity Secretary of the party, Abraham Albera Catoh, announced the suspension of Senator Suleiman Uthman Hunkuyi and 6 others for the same offence.
According to a statement on Wednesday, the party in Lere Local Government Area of the state has suspended three members of the party in the council.
The party said the members suspended are Hon. Lawal Mohammed Rabiu, a serving Member Representing Lere Federal Constituency, Hon. Ibrahim Lawal Nuhu, a Former Member of the House of Representatives and Alhaji Tasiu Bala, the Caretaker Committee Chairman of the Party in Lere Local Government Area.
It said that that the suspension takes effect from 19th May, 2020 pending their appearance before a constituted investigative committee.
The leaders of the party in the Local Government Area, have appointed Hon Salisu Kula, the Deputy Chairman, Caretaker Committee as Acting Chairman pending the outcome of the investigation.
"This is to inform you of the resolution of Lere Local Government People's Democratic Party Executive Committee Dated 19th May, 2020. The Executive Committee ratified the decisions taken at the meeting of 18th May 2020 which was appropriately communicated and conveyed to you.
"Section16(2)(a) of the PDP Constitution provides that we shall identify and resolve political issues. We identified Hon. Ibrahim Lawal Nuhu, Hon.Lawal Mohammed Rabiu and Alhaji Tasiu Bala as the political problems in Lere Local Government PDP, with the following allegations; gross misconduct, disrespect to its members, outright disregard to party's constitution, unethical conduct to the well-being and the survival of our great party.
"In pursuant to section 57(1) of the constitution, a 7-member Disciplinary Committee was set up. Based on section 57(3), a meeting was held on19th May 2020 and preliminary hearings were heard. On the basis of the hearings, the Lere Local Government Executive Committee suspends the following; Hon. Ibrahim Lawal Nuhu, former member, NASS, Hon.Lawal Mohammed Rabiu serving member NASS and Alh.Tasiu Bala, Chairman, Caretaker Committee of Lere local government"