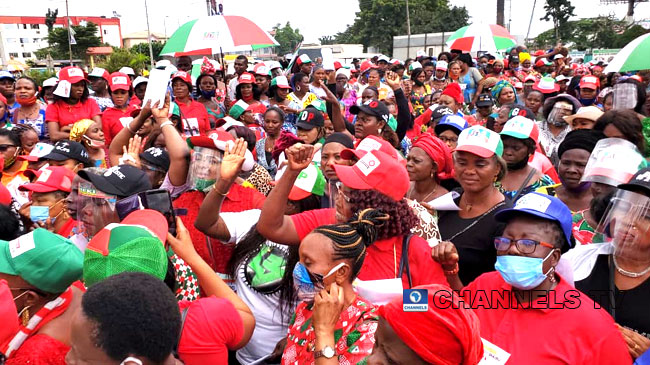 Supporters of the Peoples Democratic Party (PDP) today staged a protest at the Edo State House of Assembly complex in Benin City.
The protesters, comprising mostly of women, stormed the Assembly complex where pledged their support for the state governor, Godwin Obaseki. They also displayed solidarity with the embattled Speaker of the House, Mr Frank Okiye.
Okiye was reportedly impeached on Thursday by 17 out of the 24 lawmakers at a private residence in Benin, and a new Speaker, Mr Victor Edoror, was elected.