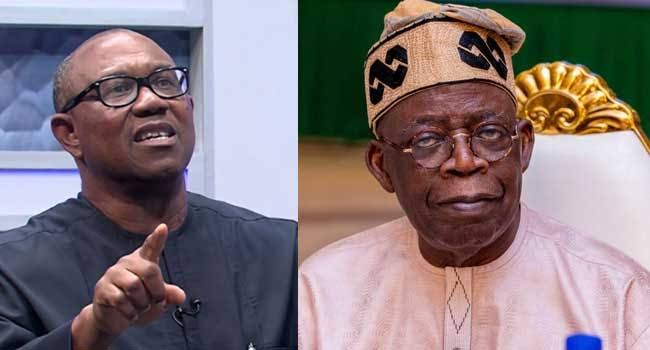 Labour Party (LP) and its presidential candidate, Peter Obi, have filed an appeal at the Supreme Court, challenging the judgment of the Presidential Election Petitions Tribunal (PEPT), which dismissed their petitions against the victory of President Bola Tinubu.

POLITICS NIGERIA reports that the PEPT, in a unanimous judgment on September 6, 2023, dismissed the petition brought forward by Obi and the LP for lack of merit.

However, the appellants, in their 73-page notice of appeal filed on Tuesday, September 19, 2023, expressed dissatisfaction with the PEPT judgment.

The appellants also argued that the PEPT erred in law by dismissing their petitions without considering the weight of evidence they presented.
Among other things, they contended that Justice Haruna Tsammani-led five-member panel of the Court of Appeal wrongly occasioned a grave miscarriage of justice against him when it held that he did not specify polling units where irregularities occurred during the election.

They further faulted the PEPC for dismissing their case on the premise that they did not specify the figures of votes or scores that were allegedly suppressed of inflated in favour of President Tinubu and the ruling All Progressives Congress, APC.
They accused the judges of erring in law when they relied on paragraphs 4(1) (d) (2) and 54 of the First Schedule to the Electoral Act 2022 to strike out sections of his petition.

They urged the Supreme Court to set aside the PEPT judgment.