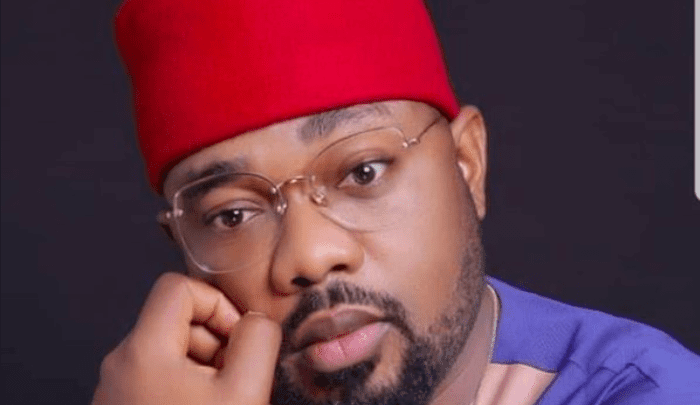 Officers of the Nigerian Police force have arrested the spokesperson of the Coalition of United Political Parties, CUPP, Mr Ikenga Imo Ugochinyere.
POLITICS NIGERIA gathered that Ugichinyere was arrested on Thursday evening in Abuja. In a statement issued by his lawyer, Chibuzor Ezike, Ugochinyere was reportedly arrested on the orders of the speaker of the House of Reps, Femi Gbajabiamila.
Below is the full statement issued by Ezike;
"The legal team of Ikenga Imo Ugochinyere, the spokesman of the Coalition of United Political Parties, CUPP has been notified of the arrest of our client by men of the Nigeria Police Force from the Force Head Quarters at about 5:30 pm this evening."
We have been reliably informed by citizens who witnessed the Commando style arrest that our client was manhandled, assaulted and whisked away by the men against his will. We were informed that he was eventually told that they were to arrest him based on the instigation by Mr Femi Gbajabiamila, the Speaker of the House of
Representatives.
"Nigerians will recall that Mr Gbajabiamila had misdirected the House of Representatives to pass a resolution against Mr Ikenga and also to direct the Police and the State Security Services to arrest him. However, on 3° June 2020 the Federal Capital Territory High Court ordered the Police and the SSS "in clear terms not to give effect to the resolutions and acts of Mr Gbajabiamila and further restrained them from arresting or detaining in any manner our client"
"However, in their usual disobedience to lawful orders of Court, the Police, still on the instigation of Mr Gbajabiamila has arrested our client and have immediately begun to torture him."
"We call on the Inspector General of Police to harken to the order of the Court and release our client immediately so as not to incur further odium from well-meaning lovers of democracy and constitutionality."
"The injunction order of the Court and all processes in the matter have been served on the Police including the hearing notice notifying that the matter has been adjourned for definite hearing on 30th June 2020. The matter came up for hearing yesterday with being 17th June 2020 and the Director-General SSS and National Assembly both appeared in Court and have filed their defences while the Police refused to appear or file any defence."
"We and indeed all Nigerians will hold the Inspector General of Police and Mr Femi Gbajabiamila fully responsible should any harm or anything untoward happen to Ikenga Imo Ugochinyere."