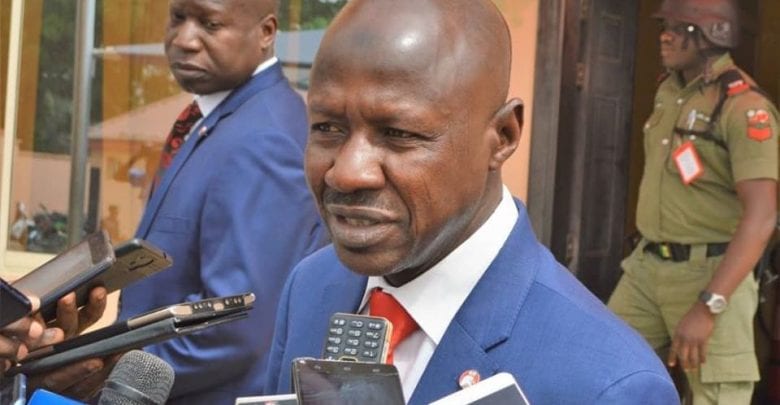 The Nigerian Police Service Commission, PSC has rejected the promotion of a former chairman of the Economic and Financial crimes commission, EFCC, Ibrahim Magu.
According to a statement signed by Ikechukwu Ani, the commission's Public Relations, Magu's promotion was rejected pending approval from the office of the Attorney-General, Abubakar Malami.
"The decisions were the highpoints of the Commission's 12th Plenary Meeting held on Tuesday and Wednesday, 6th and 7th of July, 2021 and presided over by Commission's Chairman, Musiliu Smith, a retired Inspector General of Police."
"Similarly the Commission approved the promotion of 35 Deputy Commissioners of Police, to the rank of Commissioners, 52 Assistant Commissioners of Police to Deputy Commissioners and 46 Chief Superintendents of Police to Assistant Commissioners."
"It also considered and approved the promotion of 10 Superintendents of Police to Chief Superintendents, 17 Deputy Superintendents of Police to Superintendents, 139 Assistant Superintendents of Police, whose names were skipped during the last promotion, to Deputy Superintendents and nine Inspectors to Assistant Superintendents of Police."
"The Commission declined the promotion of CP Magu pending clearance from the office of the Attorney General of the Federation and Minister of Justice and the Office of the Inspector General of Police."
POLITICS NIGERIA earlier reported that a plot was underway to promote Magu after a Presidential panel setup by President Muhammadu Buhari, led by Justice Ayo Salami recommended his sack after he could not adequately defend himself against allegations of fraud and abuse of office levelled against him.