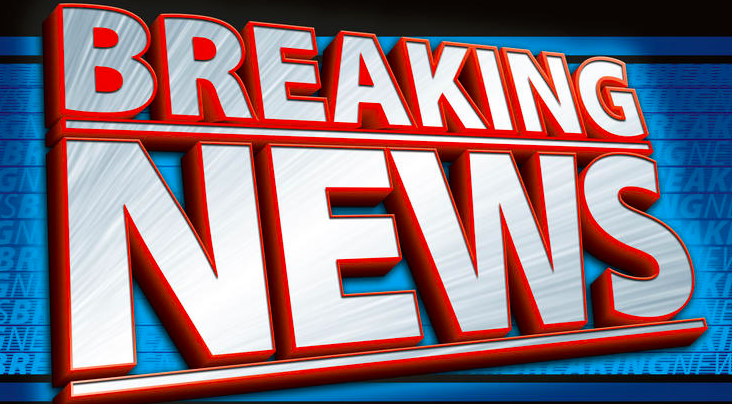 Popular service area, Olarem filling station, in Ibadan, Oyo State, located at Basorun area, on Friday morning went up in flames.
POLITICS NIGERIA reports that the fire, which began early this morning started with a tanker parked within the premises of the petrol station exploded, causing panic in the area.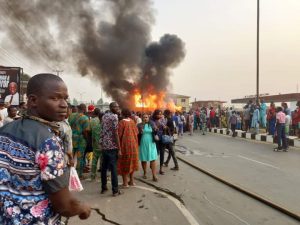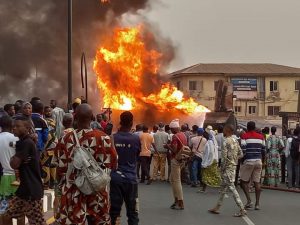 As of the time of this report, men of the Oyo State Fire Service had arrived at the scene and are currently battling with the inferno.
Of late, filling stations catching fire seems to be a recurring issue. A major fire disaster was averted on Tuesday as a fuel tanker went up in flames at a popular filling station, SAO, in Ibadan.
The filling station, located at Falana area, Challenge, Ibadan, was almost razed when a tanker offloading its content exploded, causing part of the station to be engulfed.
Watch video of the fire here.