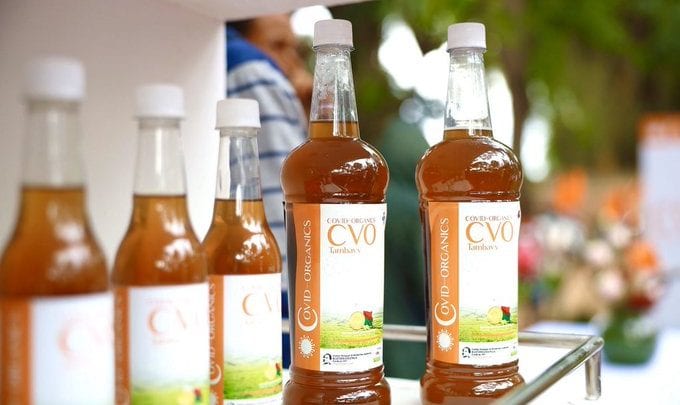 The Presidency has said that President Muhammadu Buhari did not place an order for the imported herbal remedy from Madagascar used for treating Coronavirus.
Special Assistant to the President on Digital and New Media, Tolu Ogunlesi, made the clarification in a tweet on his Twitter page on Wednesday morning.
It was widely reported on Tuesday that Mr Buhari had directed the Presidential Taskforce on COVID-19 to order the remedy.
But according to Ogunlesi, Nigeria is simply picking up its allocations like other African countries, adding that the herbal remedy will be subjected to standard NAFDAC procedures.
"Worth saying again: Nigeria did not "order" the alleged Covid-19 cure from Madagascar. We got an allocation. Many other African countries did.
"We are simply picking up our allocation. And it will be subjected to standard NAFDAC procedures. No validation no use. It's that simple," he tweeted.