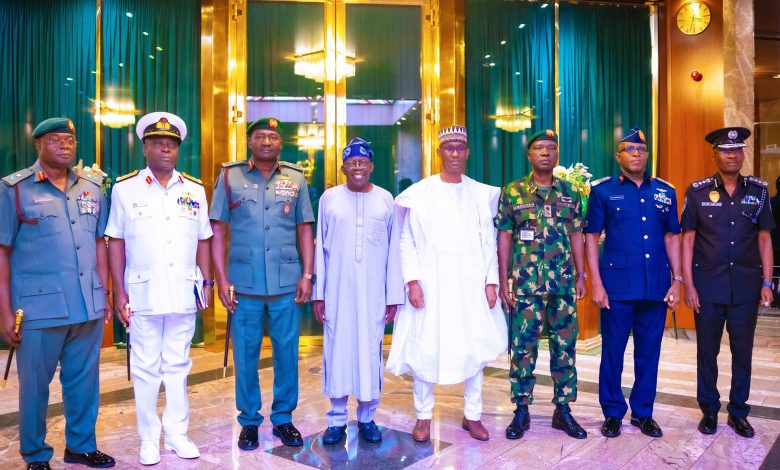 President Bola Tinubu is currently having a crucial meeting at the Presidential Villa with top military officials and intelligence agencies for a comprehensive security briefing.
The gathering seeks to address pressing national security concerns before the president departs for the upcoming G20 Summit in India.
Key figures in attendance included the Chief of Defence Staff, the Chief of Army Staff, the Chief of Naval Staff, the Chief of Air Staff, the Inspector General of Police, and the heads of various intelligence agencies.
Presidential sources say they will discuss a range of security issues, including the current state of the nation, counterterrorism efforts, border security, and recent developments in various regions.
While specific details of the meeting remain classified, it is understood that President Tinubu will emphasise the need for effective coordination and intelligence sharing among security agencies.
The President is scheduled to depart for the G20 Summit in India shortly, where he will engage with other world leaders to strengthen diplomatic ties, foster economic cooperation, and promote global security.
The outcomes of today's security briefing are expected to significantly shape Nigeria's stance on security-related matters during the summit.