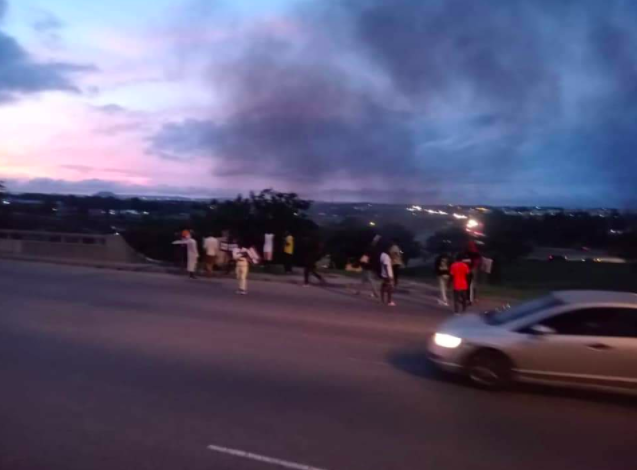 Some youths have stormed the streets of Federal Capital Territory (FCT) Abuja in the early hours of Monday to protest against the administration of President Muhammadu Buhari.
The protesters said the rally tagged '#BuhariMustGo protest', will be a morning devotion for the next few days.
As of the time of filing this report, the youths have blocked the airport highway. This is coming barely a week after Nigerians in various parts of the country staged protests all over the country on Democracy Day, June 12, 2021.
The protesters are expressing their grievances over what they described as 'poor governance' and 'worsening insecurity in the country' under Mr Buhari's watch.
Even though the federal government and the authorities in various states had indicated their disapproval of the protests, the demonstrations have recorded a massive turnout of citizens, mostly the youth.
Photos below;