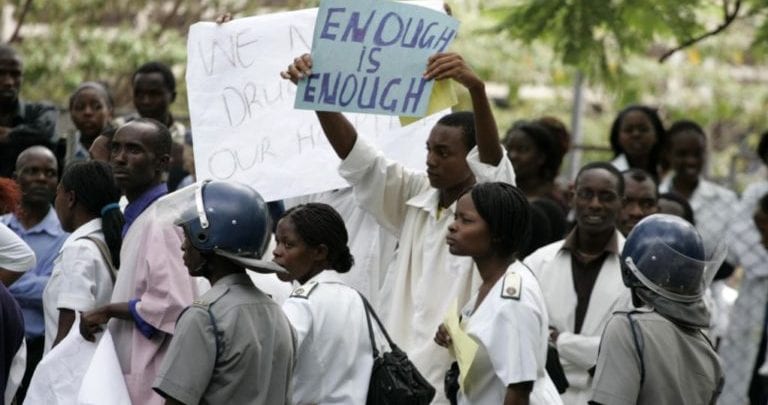 In a disturbing development, the Nigerian Association of Resident Doctors has declared a five-day warning strike. The warning strike followed the failure of the federal government to meet its demands.
According to the medical practitioners, the strike will commence at 8 am on Wednesday, May 17, and will end on Monday, May 22, at 8 am.
Politics Nigeria reports that this decision was reached after an extraordinary National Executive Council meeting held virtually on Monday, May 15.
According to Dr Emeka Orji, president of NARD, the strike will be total. He added that the strike will involve both emergency and clinical operations in the hospitals.
Recall that doctors had on April 29, 2023, issued a two-week ultimatum to the federal government to meet its demands or face industrial disharmony.
The ultimatum ended on Saturday, May 13, 2023.
Parts of the demand of the doctors include:
Immediate increment in the Consolidated Medical Salary Structure to the tune of 200 per cent of the current gross salaries of doctors.
Immediate withdrawal of the bill seeking to compel medical and dental graduates to render five-year compulsory services in Nigeria before being granted full licences to practise.
Immediate implementation of CONMESS
Domestication of the Medical Residency Training Act,
Review of hazard allowance by all the state governments as well as private tertiary health institutions where any form of residency training is done; among others.