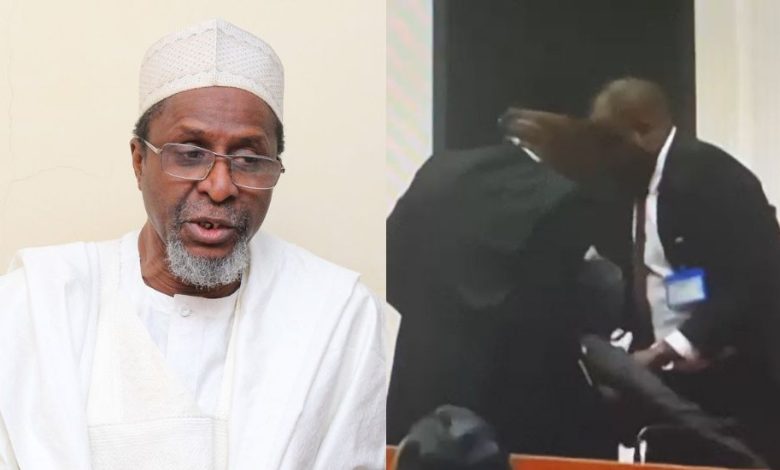 The Senate has confirmed Balarabe Abbas, the Kaduna State ministerial nominee who slumped during screening on Wednesday.
Politics Nigeria earlier reported that the nominee slumped a few minutes after making his presentation to the lawmakers and was about to take questions from them.
Following this, President of the Senate, Godswill Akpabio immediately called for executive session to allow efforts to resuscitate Abbas.
After about thirty minutes in a closed session, the Senate reconvened to continue with the screening of the third nominee, Ayodele Olawande.
Thereafter, the Senate President asked for voice votes, confirming the three screened ministerial nominees.