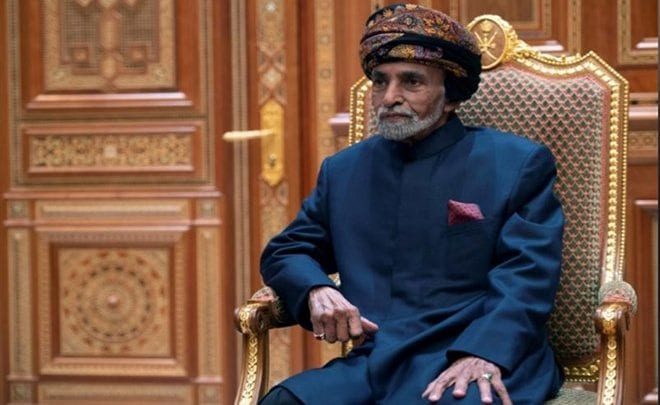 The Sultan of Oman, Qaboos bin Said Al Said, is dead.
Qaboos, who was the Arab world's longest-ruling monarch known for promoting peace died on the 10th of January 2020. His demise was announced via State Media.
"With sadness … the Omani Sultanate court mourns … our Sultan Qaboos bin Said … who God chose to be by his side on Friday evening," the announcement on Saturday morning said.
The statement revealed that 79-year-old Qaboos died after "a wise and triumphant march rich with generosity that embraced Oman and extended to the Arab, Muslim and entire world, and achieved a balanced policy that the whole world respected".
A three-day period of mourning has been declared in Oman and the country's flag will be flown at half-mast for 40 days.
His Cousin, Haitham bin Tariq Al Said has since been announced as the country's new ruler in a smooth transition.