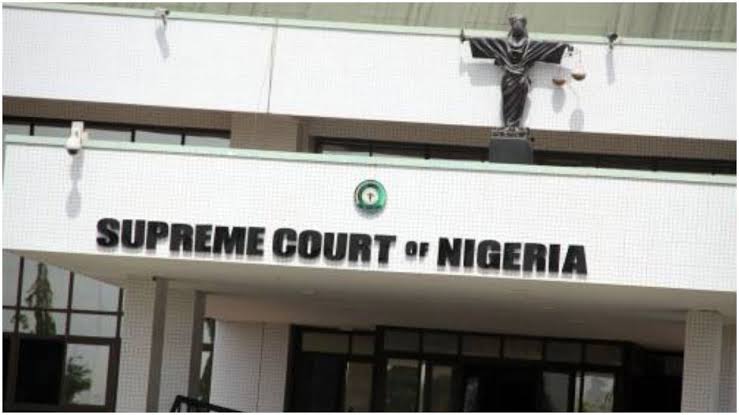 The Supreme Court has set March 13, 2024, as the hearing date for a lawsuit filed in 2008 by the Attorney General of Lagos State against the Federal Government.

POLITICS NIGERIA gathered that the case revolves around who holds the authority to control and regulate the gaming and lottery sector in Nigeria.

At the heart of the dispute lies the contention that the Federal Government's oversight of the gaming and lottery industry infringes upon the constitutional powers vested in state governments. This argument stems from the perception that state governments are better positioned to understand and address the unique gambling-related issues within their respective jurisdictions.

Ekiti State joined the fray as a co-plaintiff in the suit following a court order issued on October 6, 2020. Meanwhile, the Supreme Court, on Monday, struck down an application filed by the Attorney General of Oyo State to join as a co-plaintiff. The court said the application had been withdrawn, rendering it unnecessary to consider.

The Federal Government, named as the first defendant, has defended its position as the primary regulator of the industry. Similarly, the National Assembly, the second defendant, has maintained that the federal legislative framework adequately governs gaming and lottery operations.

The Supreme Court, on November 15, 2022, added the Attorneys General of 34 other states as defendants to the case. This decision aimed to ensure that the perspectives and interests of all states were adequately represented in the proceedings.

During a resumed hearing on Monday, a seven-member panel of the Supreme Court, led by Justice Kudirat Kekere-Ekun, officially set the hearing date for March 13, 2024. The panel also addressed various procedural matters, including the regularisation of processes filed out of time by the defendants.

While the majority of states were duly represented during the hearing, Kwara State was absent from the proceedings despite receiving the necessary notification. The Supreme Court instructed Jigawa and Kaduna State Governments to resolve their legal representation issues before the next hearing.