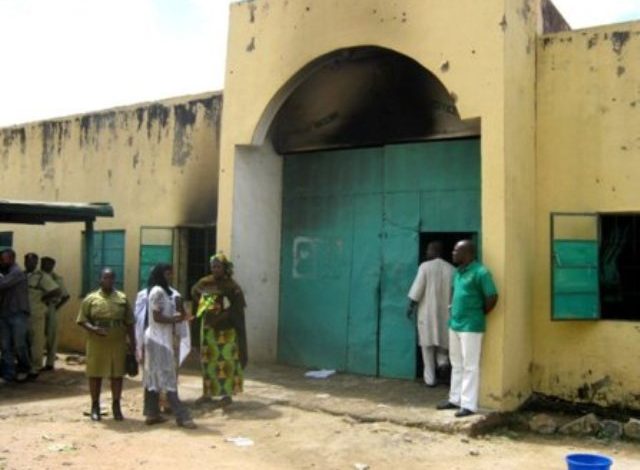 The Nigerian military has revealed that Terrorists are planning to attack 3 more prisons in the country.
Fresh Military Intelligence indicate that the Terrorists are planning to free their detained fighters by attacking prison facilities in Gusau, Birnin Kebbi, and Katsina.
It was gathered that the plan is to attack the prisons successively due to limited logistics as they would have opted to attack simultaneously.
Nigeria's North-Western region, where all three prison facilities are situated, is struggling to tackle the scourge of Terrorism as recently, Bandits alongside Ansarul, ISWAP and Boko Haram terror groups have penetrated the region from the North-East.
Earlier this month, Kuje Prisons in Abuja was attacked by a coalition of Ansarul and Boko Haram terrorists leading to the escape of over 400 inmates. According to Premium Times, the military, in its latest warning, said the terror attack"may be staged" on a Friday, explicitly indicating this Friday, 29 July, for the first in Gusau, Zamfara State.
Describing the logic behind striking on a Friday, military intelligence sources said that is when the terrorists believe senior prison officials would have travelled for the weekend or stayed off duty at their various homes.
In addition, at such time, the terrorists perceive that it could be easier to compromise warders to smuggle logistical coordination items, like telephones, into the prisons.
The Plan
Military sources reveal that terrorists' plans include the relocation of the fighters and arms to areas hosting or close to the target prisons.
In the case of Gusau, which the military specifically said the terrorists plan to attack this Friday, fighters would move to the Ungwan Gwaza neighbourhood, which hosts the Gusau prison. They would hibernate there till the time the attack is to be carried out.
The Military also diclosed that the Kofar Soro area of Katsina would host terrorists ahead of the planned Katsina prison attack "within the month of August". The prison is located at Kofar Soro, which also hosts the emir's palace, a police station, and a big mosque, Google Earth shows.
For Birnin Kebbi, the terrorists plan to attack with some fighters relocated to an area called Kwaido in Augie LGA of Kebbi State. Analysis of Google Maps suggests this area is more than two hours away from the capital Birnin Kebbi.
In cognisance of this, Security around all these prisons have been beefed up as this information has been made available to the Nigerian Correctional Service(NCS).
The spokesperson for the correctional service, Abubakar Umar, confirmed this stating; "Our intelligence system has been raised and we are working with other security agencies to ensure our facilities are protected nationwide against further attacks,".