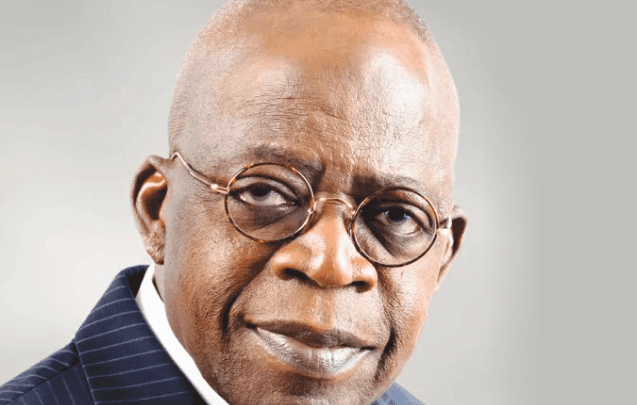 The Lagos Oriental Hotel has been seriously vandalised by thugs following the shooting of unarmed protesters at Lekki Toll gate on Tuesday night.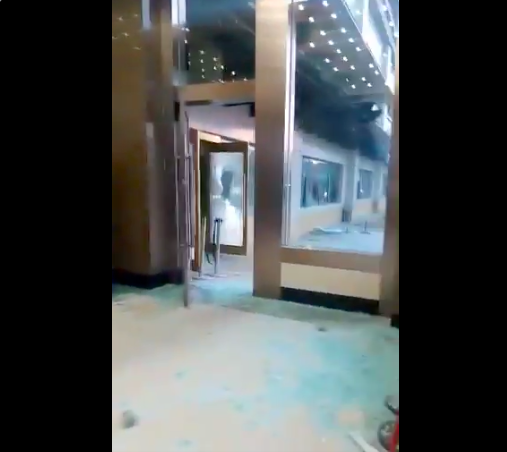 The entrance doors to the hotel have been severely damaged alongside other amenities in the building. The attacks seem to be a reprisal against Former Lagos governor, Bola Ahmed Tinubu, who is widely rumoured to own the hotel.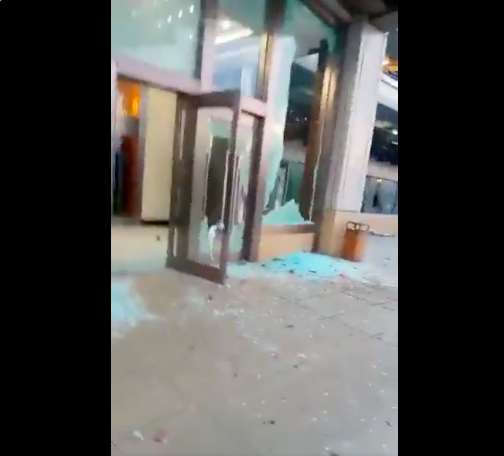 He has been accuse by some quarters of being behind the deployment of security agents against the #EndSARS protesters. Over 9 protesters have been confirmed dead.
Oriental Hotel #EndSARS #Lekkitollgate #LekkiProtest pic.twitter.com/sbTp6pJjf7

— #EndPoliceBrutality🇳🇬 (@felixodeli) October 21, 2020