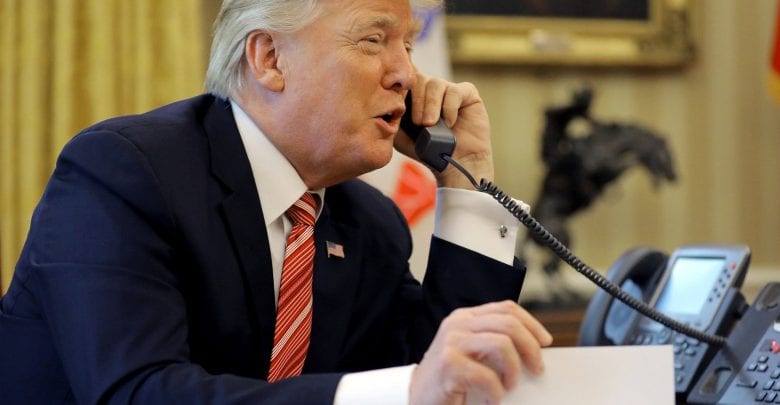 US President, Donald Trump has called President Muhammadu Buhari over the recent Coronavirus Pandemic ravaging the country. Trump had a telephone conversation with Buhari on Tuesday, expressing solidarity with the country amidst the challenge.
This was revealed by Lai Mohammed, minister of information, at a  media briefing of the presidential task force on COVID-19. President Trump promised to send across ventilators to Nigeria.
Nigeria's battle against coronavirus is nowhere near over as cases of the virus keep rising despite lockdowns in various parts of the country. On Monday night, President Buhari announced that the lockdown will be eased on May 4th in order to enable citizens to survive.
More to come….