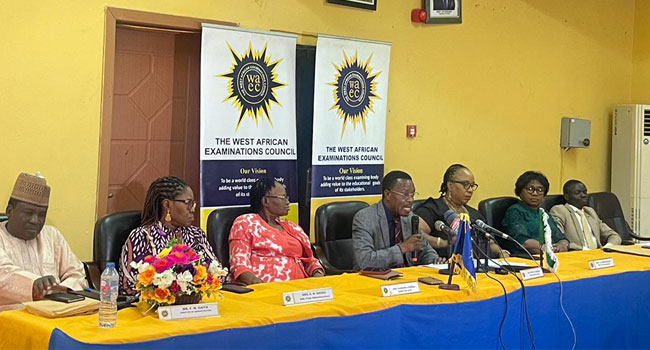 The West African Examinations Council (WAEC) has announced the appointment of Dr. Amos Josiah Dangut as the new Head of the Nigeria National Office.
This announcement was made in a statement issued by WAEC on Monday. Before this appointment, Dr. Dangut held the position of Deputy Registrar.
He takes over from Patrick Areghan, whose tenure will be concluded this month.
According to the statement, Dr Dangut commenced his service with WAEC in 1998 as an Assistant Registrar II and steadily progressed through the ranks, ultimately attaining the position of Deputy Registrar in April 2018.
Notably, he received commendation from the Nigeria Examinations Committee for his transparent management of examinations between 2000 and 2006.
He has also held the Assistant Registrar/Subject Officer position at the Test Development Division, WAEC Lagos (July 1998 – January 2005).
The statement also highlighted his experience utilising Information and Communications Technology (ICT) to enhance processes in Test Development, Test Administration, and Post-Test Activities over the past 25 years.
Dr Dangut is recognised as a scholarly figure with multiple educational publications in international and national journals.
He has also delivered numerous keynote speeches and presented papers at international and national conferences.