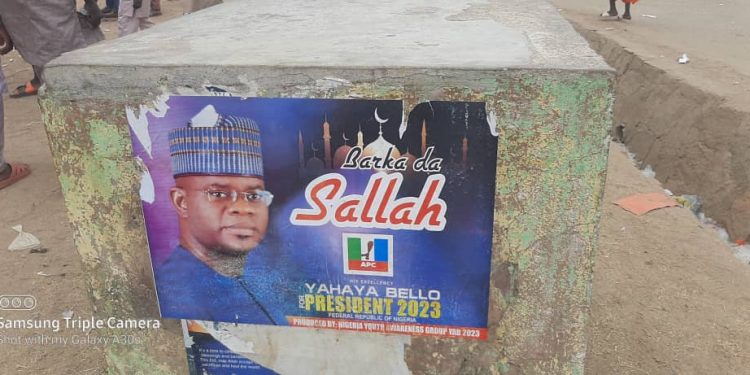 2023 Presidential Campaign Posters of Kogi state Governor, Yahaya Bello, has flooded parts of Bauchi particularly the State capital, Misau, Katagum towns on Sunday.
The Posters of Bello also carry greetings for Eid-el-fitr celebration. The posters had inscriptions that Bello was a fitting personality to be Nigeria's next president.
The posters had the slogan "Yahaya Bello for President 2023 Barka da Sallah".
The sponsors of the posters, the Nigerian Youth Awareness Group, ensured that they flooded very part of the three major emirates.
They were posted on electricity and street light polls, billboards, etc.