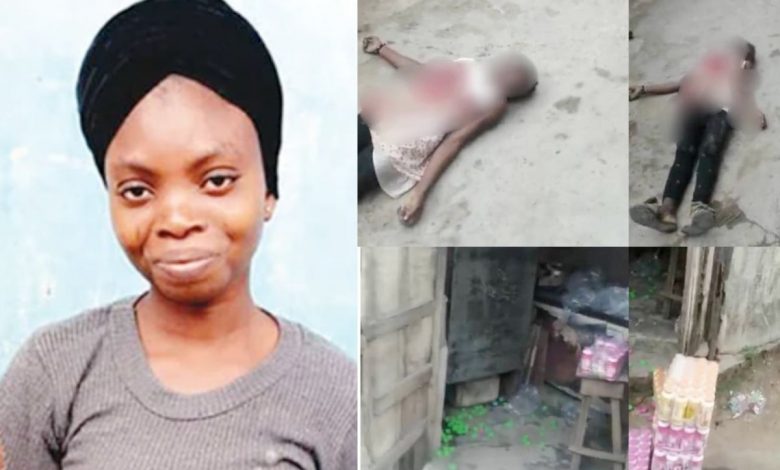 Jumoke Oyeleke, a sachet water seller who was killed during the Yoruba Nation rally at Gani Fawehinmi Park in Ojota, Lagos, has been buried on Friday.
Jumoke was buried at the Atan Cemetery, Yaba, Lagos.
Oyeleke's body was discovered during the rally held on July 3.
This was after security operatives stormed the venue firing teargas canisters and shooting to disperse a crowd of separatists who had gathered to demand a sovereign Yoruba Nation.
Oyeleke is widely believed to have been hit by a stray bullet. Security operatives in Lagos denied shooting her and fingered hoodlums who came to the ground with guns. But Yoruba Nation supporters have continued to accuse the police of killing Oyeleke.
Lagos State Governor Babajide Sanwo-Olu ordered an investigation into the lady's death.
At the inaugural sitting of the coronary inquest, which began on August 2, Jumoke's mother and boss were present as witnesses.
The sitting was adjourned till September 6.
Watch the video of Jumoke Oyeleke's burial here.