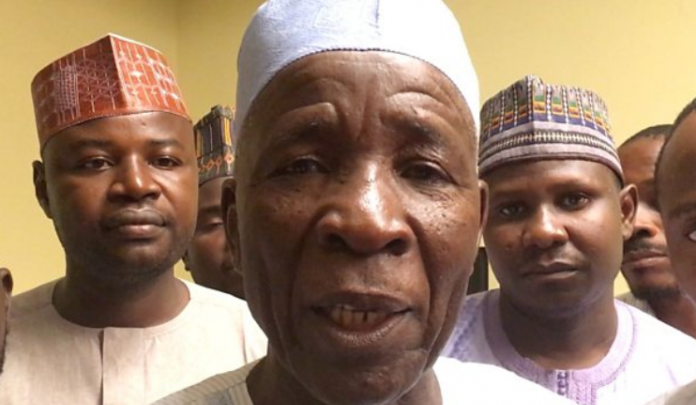 A former ally of President Muhammadu Buhari, Buba Galadima has accused the President of mortgaging the future of northerners with his actions.
Mr Galadima who appeared on a programme of the African Independent Television (AIT) made this known on Monday evening.
"My advice is that he is mortgaging the future of other Northerners especially Muslims because what he's doing today," Mr Galadima said.
The former APC Chieftain also criticised Mr Buhari's reluctance to sign the electoral Act despite his promise to do so after the 2019 presidential election.
He encouraged Nigerians to stage a protest against Mr Buhari's refusal to sign the critical Act into law.
He said: "Can't you see how they are leading us to another standoff. Before the election, the president promised everybody that he was not going to sign the Electoral Act because it is too late and that anyone who wins the election should sign it.
"Today's 12 months, what stops us from going to the streets to demand that the Act is signed and that we start practicing and and acclimatizing with the new law before 2023.
"We fought for this democracy. Those of us who have fought for change of pattern would want to live to see that a Nigerian should be allowed to elect a president, a governor, a senator, a House of Rep, chairman, counselor of his choice."
Speaking further, Mr Galadima said he agreed to the content of the controversial letter addressed to President Buhari by former Military Governor of Kaduna State, Col. Abubakar Dangiwa Umar.
Mr Umar, in a strongly-worded open letter to President Buhari, accused him of skewed appointments which, according to him, will bring ruin and destruction to Nigeria.
In the letter titled: 'Mr President; Please belong to all of us' Umar stated Nigeria has become dangerously polarised and risk sliding into crisis on account of Buhari's lopsided appointments.
The former Military General accused the President giving undue preference to some sections of the country over others in his appointments.
Col. Umar wrote the letter in reaction to the celebration of the President's 5th year in office.
Reacting to the letter on AIT, Mr Galadima said: "So what the colonel said is hundred percent correct, except that the tone is not that of Colonel Umar that I know."
"Umar is right in quoting his great grandparents. He did not talk of religion. He talked of justice," he stated.