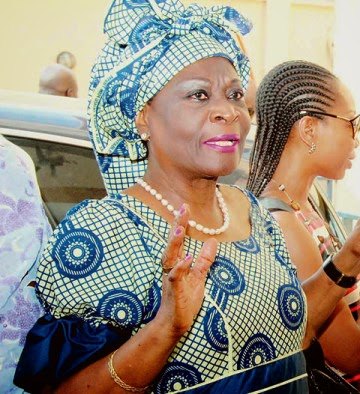 A former Deputy Governor of Lagos State, Senator Kofoworola Bucknor-Akerele has said that the 2023 Presidential Ambition of Asiwaju Bola Ahmed Tinubu, the national leader of the All Progressives Congress, APC has led to the division of Pan Yoruba Organization, Afenifere.
Bucknor-Akerele made this comment in an interview with Daily Independent, She said that Tinubu knows he 'cannot' achieve his ambition based on the stance of Afenifiere leaders who are very principled.
"What led to the split of Afenifere is Bola Tinubu's presidential ambition. He wants to be President of Nigeria and he didn't see how he could achieve that under the Afenifere as it was because Afenifere has a very strict rule of operations".
"They don't just make anybody anything. They study you for years and see how you behave before they even let you go for councillor".
"And you will see that in the old Western region. Because of that pattern, we had the best governance in Nigeria at that time. We had competent people, not people who came with money that was either stolen or from dealing in drugs and from there came into governance. That is not possible under Afenifere and Tinubu knows that" she said.
She also revealed that she quarrelled with Tinubu for refusing to cooperate with him to hijack the leadership of the group.