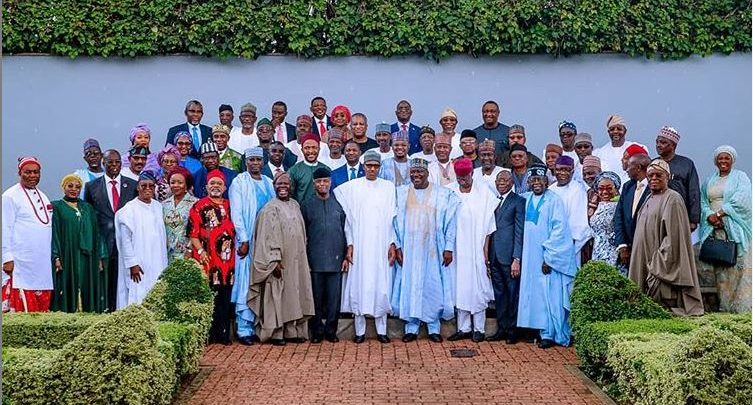 A chieftain of the Peoples Democratic Party (PDP), Timi Frank, has said the alleged corrupt pedigree of some new cabinet members of President Muhammadu Buhari shows that governance has been handed over to looters.
Frank, a former Deputy National Publicity Secretary of the All Progressives Congress (APC) in a statement called on Nigerians to expect no true dividends of democracy but rather an unprecedented and astronomical rise in corruption.
Frank, who has been a staunch critic of the ruling government before defecting to the opposition party stated that nothing positive could come from the new ministers because most of them according to him, have at one time or the other been the guests of anti-corruption agencies with most of them still battling corruption charges in the courts.
He, therefore, urged Nigerians to brace for more hardships as corruption and incompetence have allegedly been enthroned with who he called "corruption masters turned ministers to run the affairs of government in Nigeria."
Frank who also stated that President Buhari promised Nigerians in 2015 that he would cut his salary by 50 percent, reduce the aircraft in the presidential fleet before he became President and to also reduce the cars in the Presidential convoy has failed to fulfil his promise.
"But Nigerians can testify that this was never done. He neither reduced his salary, aircraft in the presidential fleet nor cars in his convoy. It is clear to Nigerians that General Buhari is a product of lies who has continued to live and rule with falsehood."
Speaking on the president's directive that ministers who wanted to see him must go through his Chief of Staff or the Secretary to the Government of the Federation, the PDP chieftain wondered what the President still doing in office.
"By this action, he has completely abdicated his responsibilities and declared himself unavailable and unfit to occupy the Office of President.
"To subordinate ministers to the whims and caprices of his aides represents a gross abuse of office and the Constitution of the Federal Republic of Nigeria."