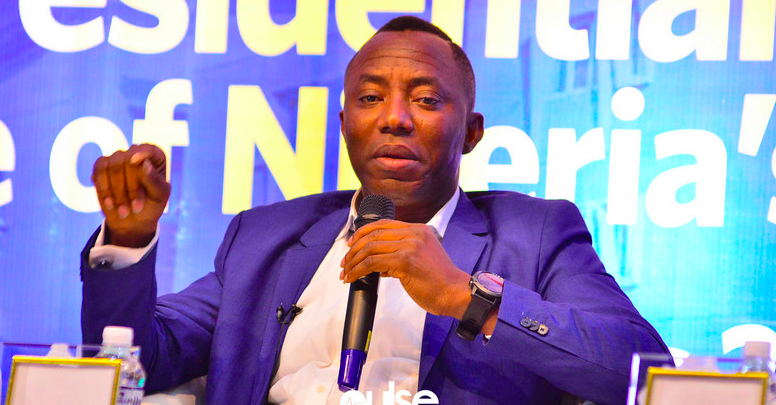 The presidential candidate of the African Action Congress (AAC), Omoyele Sowore has suggested that the N218 billion President Muhammadu Buhari's government claimed it spent on redesigning naira notes should have been used to implement the demands of the university lecturers, Academic Staff Union of Universities (ASUU), who were on strike for eight months.
During a live Channel TV programme on Wednesday night, Sowore said the Nigerian government does not care about issues affecting Nigerians. According to the AAC presidential candidate, that was why the government could spend such an amount on an 'insignificant project'.
He said, "In the US you also know that when it got to a point, they were planning to make a law; I don't know if they eventually made that law. There was a reduction in inflation acts kind of law, that they were pursuing because they were concerned about not just elections, they were concerned about the ability of their citizens to cope with the inflation rate and they started adjusting a number of things, not just a law that says inflation must remain at a point but they were also concerned about employment.
"They are concerned about production, they're concerned about losses and they are also concerned about the manpower running the economic affairs."
"So these are issues that you get from leaders who are concerned about the welfare of the people of the country, not the redesign of the naira which cost us N218 billion. We could have given that money to ASUU so that we can start from somewhere, they can call off this strike conclusively and the education sector could be running," he added.
He noted that such an intervention fund will aid in the prevention of strike actions as well as improve the country's tertiary education sector.
Sowore had also accused President Buhari and the Central Bank Governor Godwin Emefiele of deceiving Nigerians regarding the newly designed naira notes.