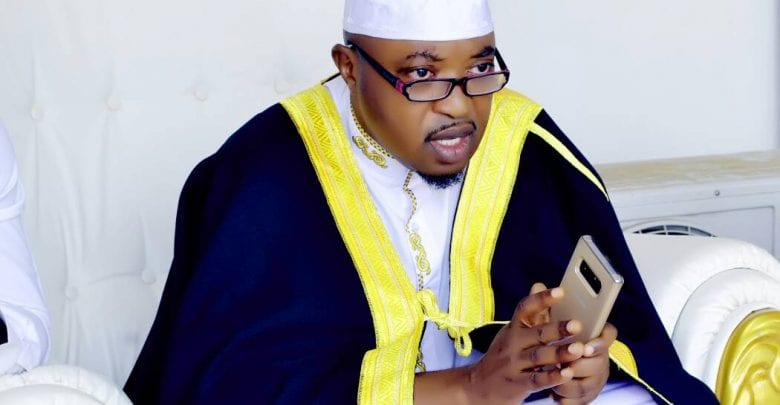 Controversial monarch, the Oluwo of Iwo, Abdulrosheed Akanbi, has reacted to the appointment of Ibrahim Agboola Gambari, as the new Chief of Staff to President Muhammadu Buhari.
In a press release on Tuesday, the monarch said Mr Buhari appointed the best man for the job.
The statement signed by his press secretary, Alli Ibraheem, noted that the Kwara born scholar is a mentor to the Oluwo.
"I congratulate a big brother, mentor, role model and diplomat to the core Professor Ibrahim Gambari as the new Chief of staff to President of the Federal Republic of Nigeria, President Muhammadu Buhari, you deserve this and this has made me to believe in a better Nigeria that President Buhari is really appointing capable and incorruptible citizens of this nation to the helm of affairs, may God give you the wisdom to be successful in this herculean task"
"I've known Prof. Ibrahim Agboola Gambari to be well trained, morally upright and of sound virile administrative prowess. I've read a lot about him even before we met. He is an asset to the world and I'm hopeful the presidency will never regret his appointment"
"I specially commend President Muhammed Buhari for the perfect choice of Ibrahim Gambari as his new chief of staff. I'm hopeful the progressive aims of the president will further be lubricated having Ibrahim Gambari in the distinctive team"
"While wishing him well in the new office, I pray for divine guidance, wisdom, understanding and protection to manage office constructively," the statement read in part.