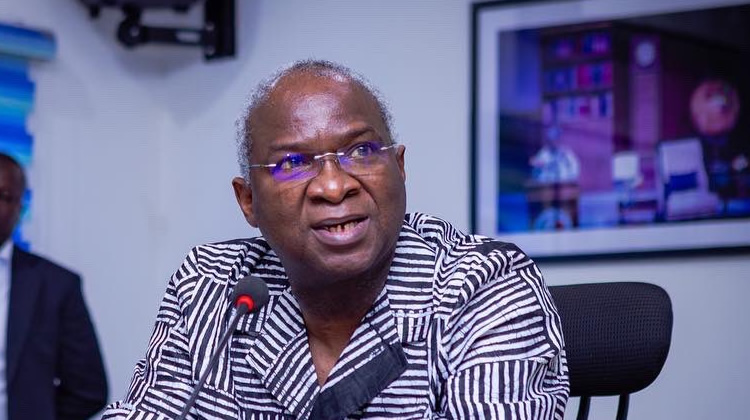 The outgoing minister of works and housing, Babatunde Fashola, stated that the feedbacks received from Nigerians show that the administration of President Muhammadu Buhari improved the country.
Speaking in an interview with Channels Television on Friday, May 26, the minister said the Buhari administration fulfilled the 2015 mantra of change.
On May 29, Buhari is expected to leave office after eight years as Nigeria's president.
Giving an assessment of the Buhari administration, Fashola said the road infrastructure projects executed by the outgoing government have reduced the hours Nigerians spent travelling on roads.
"I think it is a very difficult place to self-assess, but I think that from the feedback that we get from those we serve, clearly, the feedback is encouraging and it indicates that things have moved in a better direction from where we picked it up and that means that we have moved the needle," he said.
"We made things better than they were and we lived our mantra of change in that sense.
"Travel time, for example, on some of the major roads when we did a survey about a year and a half ago has generally on average reduced by about 55 percent.
"Subject to the inflation and cost of living increases being experienced, we also saw that cost of travel had dropped by about 55 percent around the same period when we did the survey and that is good news for the economy."
On Buhari's anti-corruption drive, Fashola said most of the looted funds recovered by the outgoing administration were devoted to infrastructure projects, adding that the anti-corruption war is not all about arresting and jailing suspects.
"I tell people that this anti-corruption crusade is not all about arresting and jailing people. It is not also about the forfeiture of funds alone. It is also what you choose to do with it (referring to looted funds)," he added.
Asked what he will do if he is retained by the incoming administration of Bola Tinubu, Fashola said it is "extremely hypothetical" that he will be among the next set of ministers, adding that it is time to give young people a chance.
"I think that is extremely hypothetical and when you look at it, I think you should go to our conference room and it will tell you the reason why I should not be here anymore," he added.
"Just go and look at all of those who served from Shagari to Femi Okunnu, Obasanjo to Inuwa Wada, and Tafawa Balewa, they were in their 30s when they took this job.
"If we say really and truly that this is the time for young people and you don't move the production line, how do you inject new capacity?